Categories:
Other Brands
There is no handbag that can be compared to the Classic Flap Bag. Its fame and beauty are endless – it got love from all the fashionista's around the globe. This handbag has put a mark in the fashion world and will always be remembered as the 'IT' bag. But every season or so, Chanel will introduce an updated version. For the Cruise 2018 Collection, they tried to design a version that matches to the Ancient Greek theme and came up with this Chanel Braided Classic Flap Bag.
The Design
The Classic Flap Bag is known for its gorgeous CC clasp, woven chain leather strap for shoulder carry and also the chic diamond quilted body. For this Cruise 2018 line, the newest Braided edition is made in Braided Canvas, which is a material that needs some care and maintenance. However, the experience and look are fabulous, so does that even out?
Instead of the smooth CC clasp, the house replaced it with the vintage CC logo in gold hardware to match the beige shade. And it's the perfect iconic handbag for the upcoming shiny season and it will match stunningly with one of your bright summer dresses. This bag is only limited available for this collection, so what do you think? Is it worth the investment?
The Interior
Just like the leather version of the Classic Flap Bag, the interior is made with a main compartment and several patch pockets. You can see here more details of the interior: The Ultimate Chanel Timeless Bag Guide.
The Prices And Sizes
Style code A01112, measuring 6.3' x 10.2' x 2.8' inches, priced at $3500 USD, $4525 CAD, €3250 EUR, £3010 GBP, $5460 SGD, $28300 HKD, $5050 AUD, ¥432000 JPY, 17160 MYR via Chanel boutiques.
More Images And Colors
comnum(0) tbcount(0) tbcount(278)
Categories:
Other Brands
Marta Gawron graces the February 2018 cover of ELLE Croatia. Photographed by Aleksandra Zaborowska, the blonde beauty wears a ruffled top with a striped skirt and over-the-knee boots. Inside the fashion glossy, Marta models dreamy dresses for the spread. Stylist Robert Łosyk selects designs from the likes of Mango and Lidia Kalita for the curly haired stunner to wear.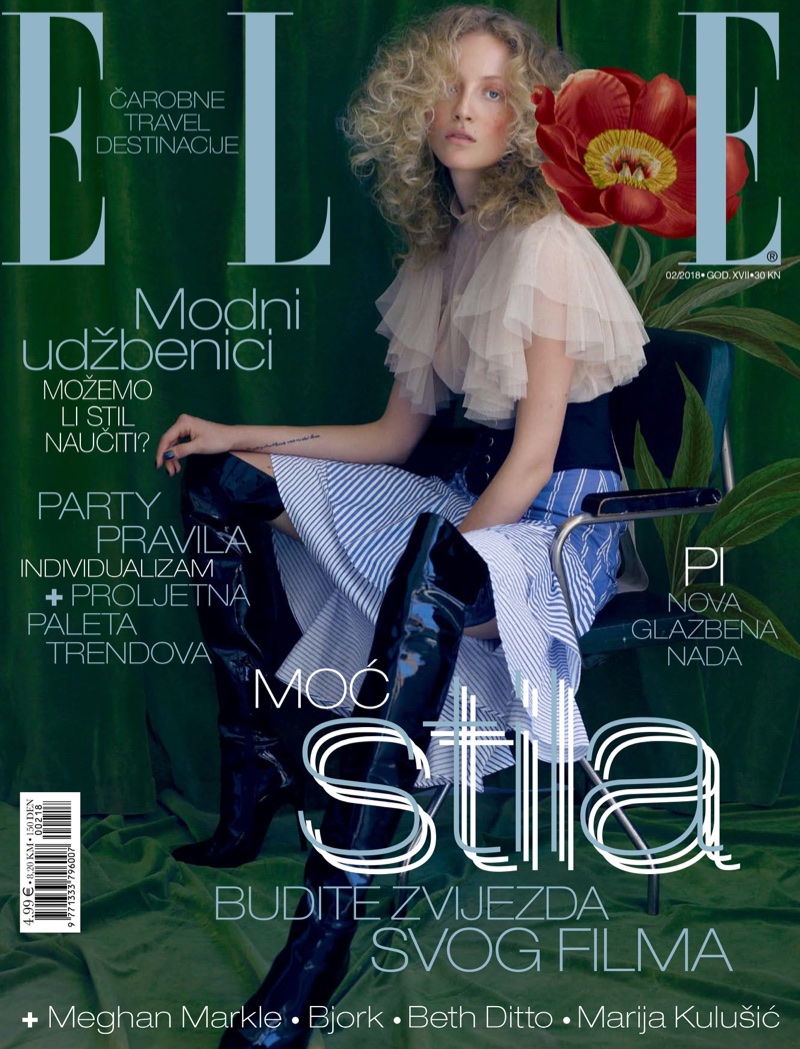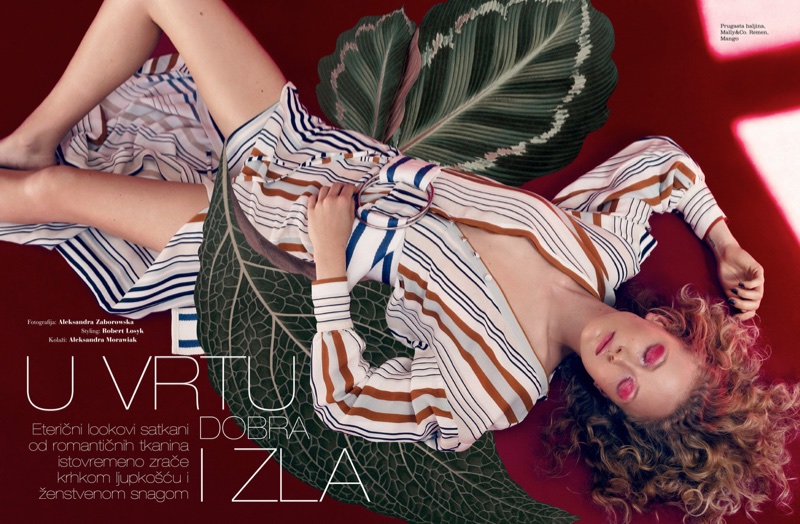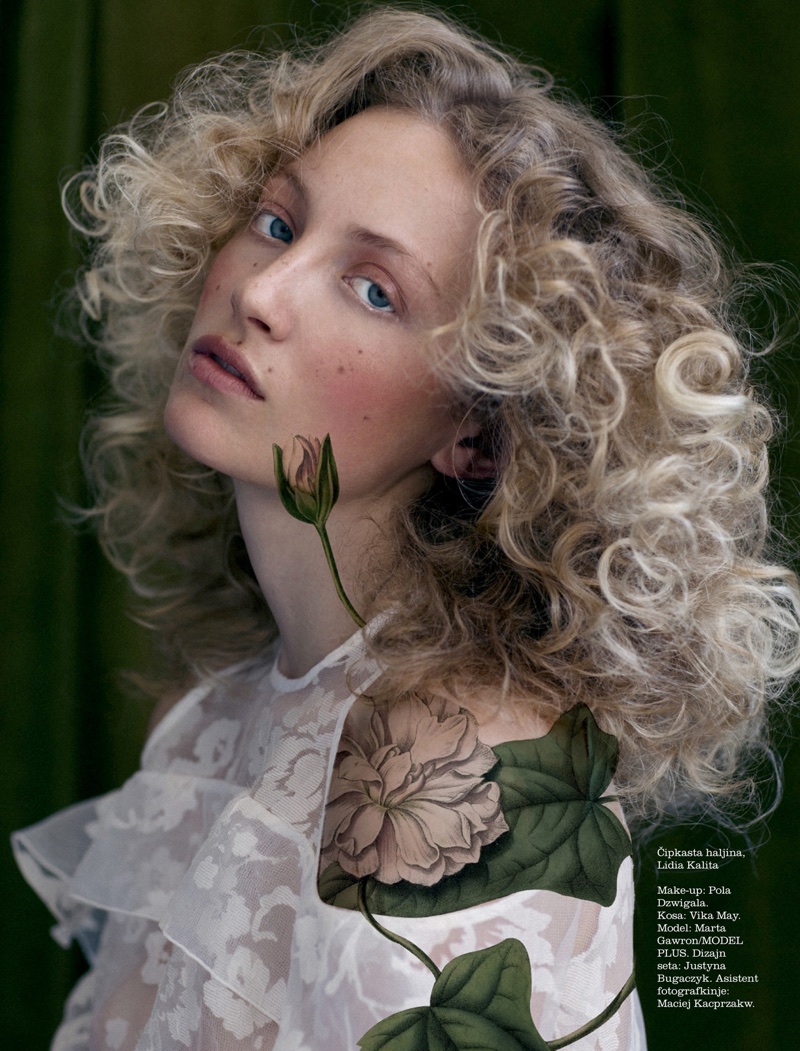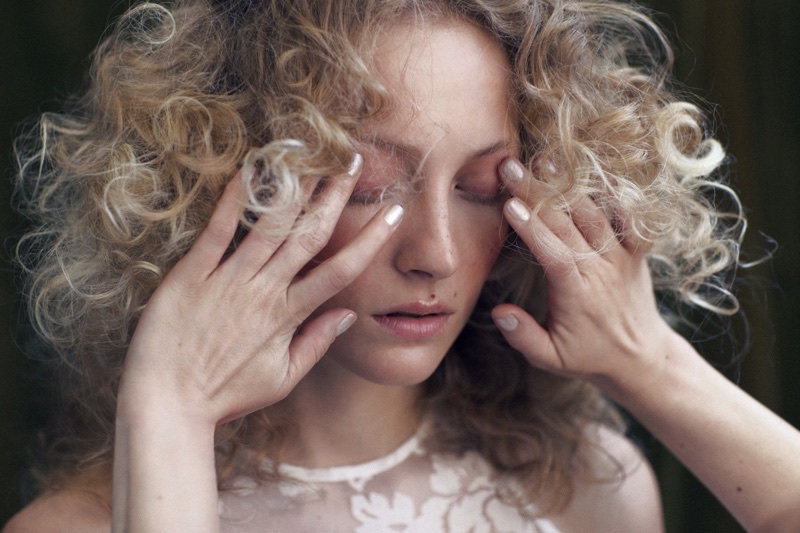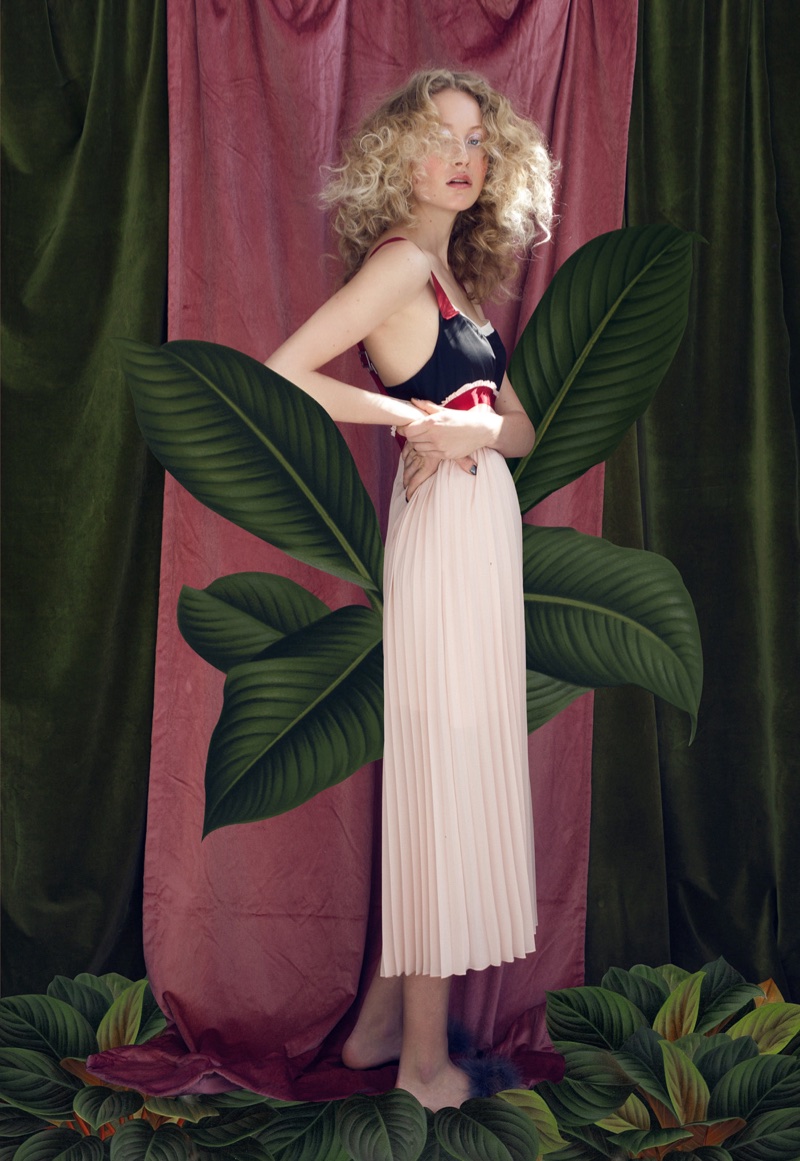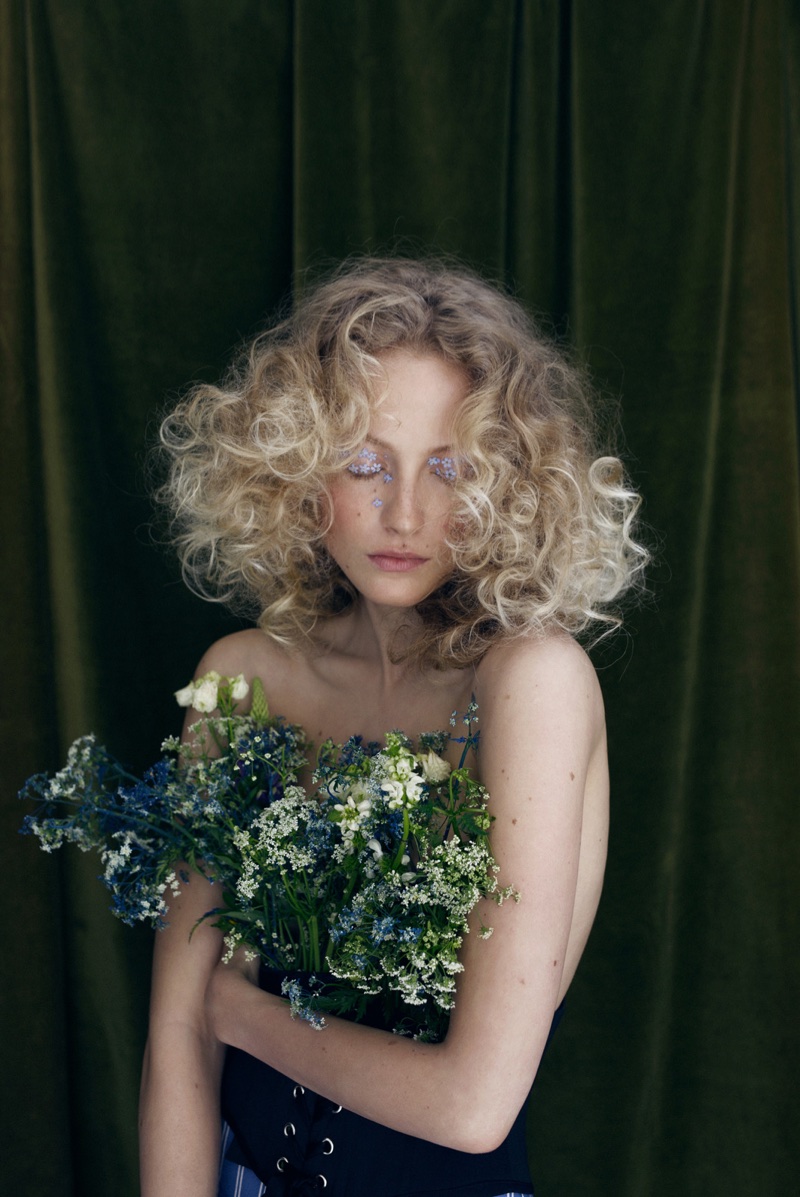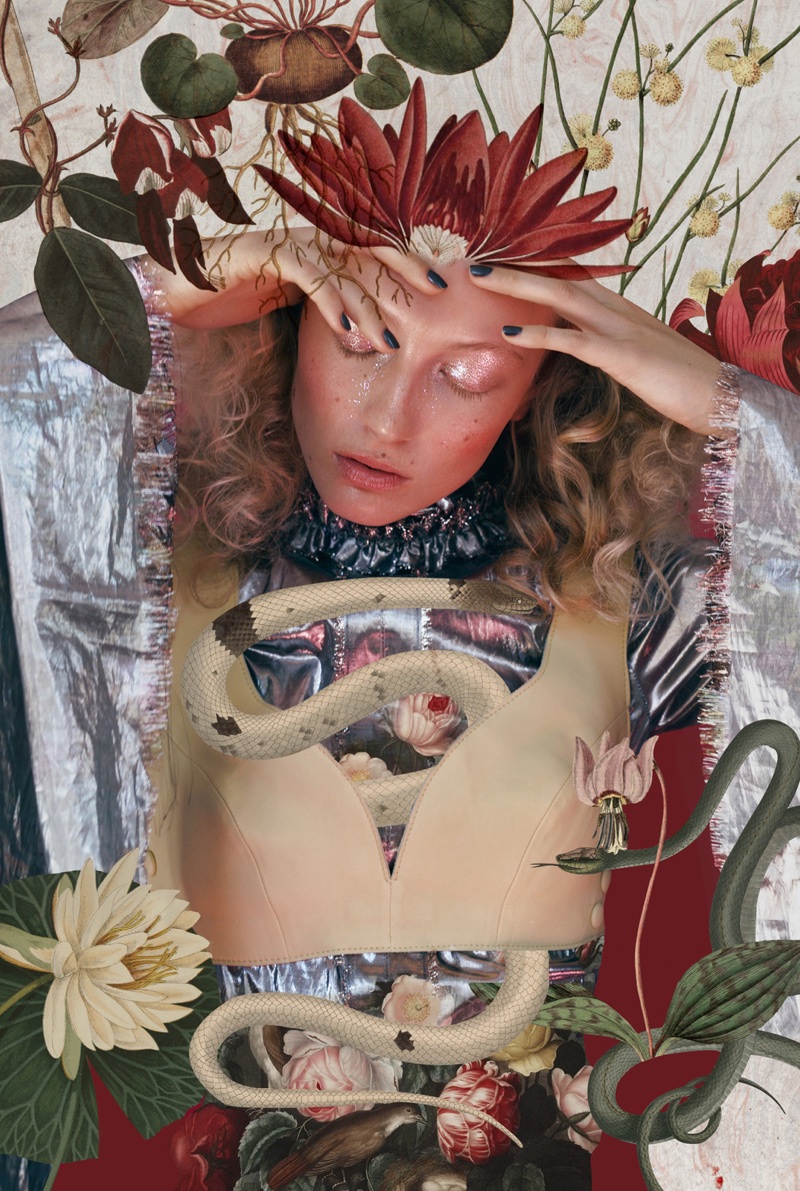 comnum(0) tbcount(0) tbcount(255)
Categories:
Other Brands
comnum(0) tbcount(0) tbcount(292)
Categories:
Other Brands
As the obsession for bigger bags in the fashion world continues, Celine decided to tap into our obsession and give us what we need. The Big Bag wasn't BIG enough, so it's time to make something even BIGGER. Introducing the Celine Oversized Studs Bag for the Spring 2018 Collection.
The Design
Oversized is a word that we've used a lot. The dictionary describes it as excessive size and unusually large. So do know whom you're dealing with when you're facing the true Oversized Studs Bag.
And even tough there is the word 'studs' in its name, no one will instantly see it because it's hidden to enhance the minimalistic look. This handbag is made in solid color, printed with the house's logo in small letters in the top center. It's designed with a V-shape body and the sides feel like the biggest batwings in the world.
What's more? It's made from rain coat fabric, thus durability and low maintenance is already guaranteed. To dive deeper into what this handbag is actually made from, it's 78% textile and 22% calf leather. The silver studs are built on the end of each side.
The leather handles can be used for hand carry, but they're long enough for shoulder carry. In fact it's measured 9' inch drop.
The Interior
Besides it's massive interior with endless of space to fulfill every needs you have, there is also an internal zipped pocket as well as a double flat pocket to help you organize your essentials. Forget about the Louis Vuitton Neverfull, this bag is the true I-can-never-be-full.
The Prices And Sizes
There are two prices via Celine boutiques
CelineOversized Studs Bag in Rain Coat Fabric
Size: 32' x 18' x 8' inches.
Prices: $2550 USD, €1800 EUR, £1650 GBP, $3300 SGD, $20000 HKD, $3200 AUD, ¥290000 JPY, 18500 CNY.
Celine Oversized Studs Bag in Smooth Calfskin
Size: 32' x 18' x 8' inches.
Prices: $3400 USD, €2400 EUR, £2200 GBP, $4350 SGD, $26500 HKD, $4250 AUD, ¥385000 JPY, 25000 CNY.
More Images And Colors
comnum(0) tbcount(0) tbcount(283)
Categories:
Other Brands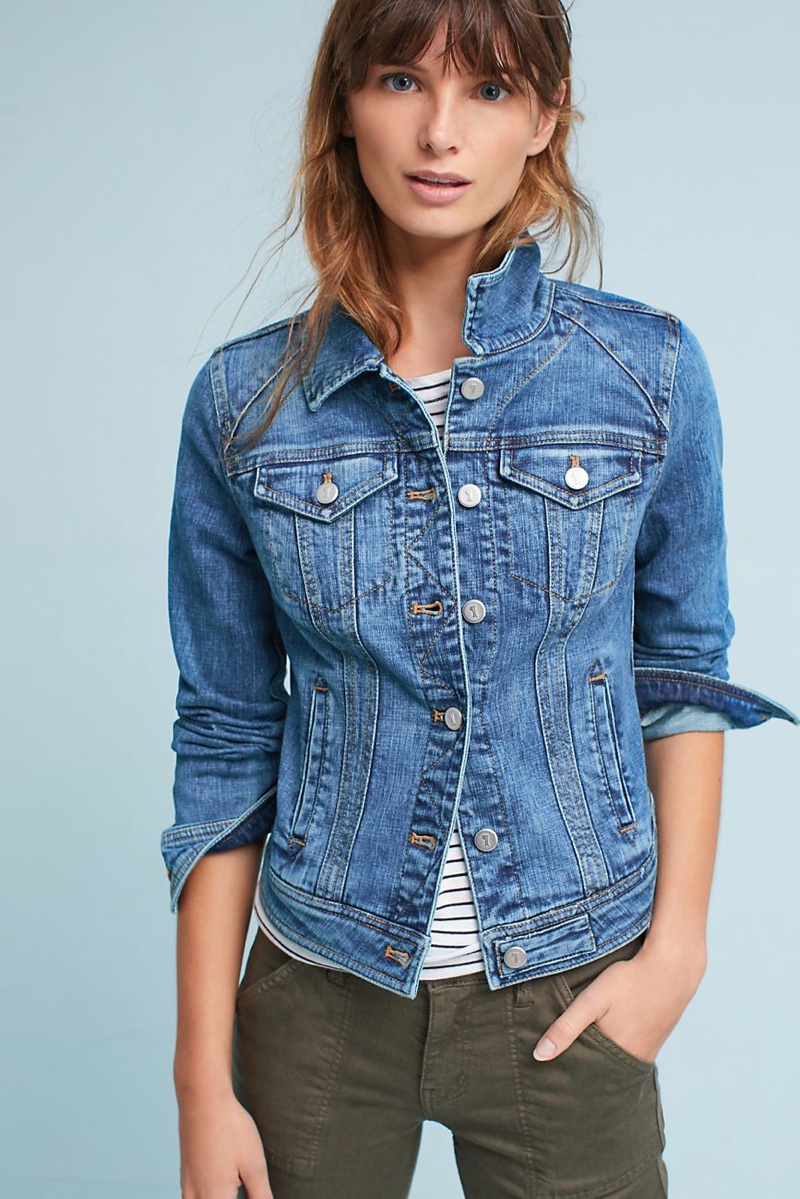 Photo: Anthropologie
You cannot talk about fashion and style without mentioning the good o'l denim. Denim is one of the most popular fashion clothing we have today. The good thing about this clothing style is its versatility, from jackets to pants, shorts, shirts, tees— Denim is just too classic. Denim is one style that cuts across the different fashion cultures across the world.
Every year, millions of fashion shoppers are constantly on the watch for new denim styles and will not hesitate to hunt them down when they finally drop.
The denim style came to limelight in the mid 19th century and when Jacob W Davis first invented the rivet-reinforced denim jeans pants. These pants became very popular in the United States at that time and were the fashion style of the century.
Jacob later collaborated with Levi Strauss & Co to design the legendary line of denim pants and trousers which dominated both the fashion world and garment industry at that time. The fashion line came through with a bang, and all other styles had to catch themselves.
By early 1880, Levi and Strauss Co-created the denim jacket. At that time, people liked the jackets because they were durable, strong and comfortable.
But in 1961, denim jackets rose from being just a utility piece of clothing to a fashion statement when it started appearing in Hollywood movies. Marilyn Monroe used denim jackets and shorts in most of her movies, and this promoted the style into the ranks of hot fashion apparel.
Denim became even more popular in the 60s as rock stars took the style to the next level. Music lovers started the denim trends as the followed their starts to rock designer jackets and pants. From their came the era of wash and stone jeans, these two brought varieties to the color of denim and make it even more fashionable.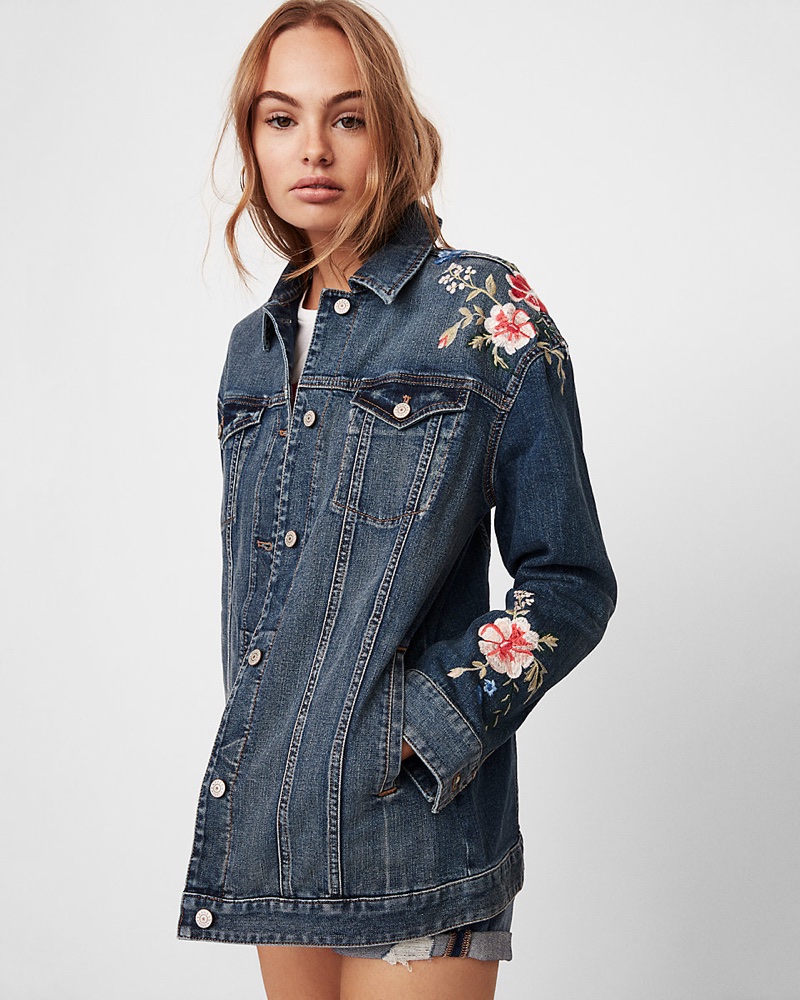 Photo: Express
John Lennon first wore the classic denim shirt and long sleeve jacket, and all his fans followed suit. These shirts never stopped trending, and are always in style. What we have today is just a modification of the original classic designs.
From there came the long sleeved, big shoulder denim jackets which were first worn by the Sarah Jessica Parker in most of her Hollywood movies. This style quickly became popular amongst the female folks and denim jackets sold out in almost every store.
Denim never stopped trending; various celebrities invented their own versions and styles. Madonna brought the mind-blowing black short denim jacket worn over a colorful T-shirts, Britney Spears inspired her style of denim on denim, and Justin Timberlake led the way for the male folks with different colorful versions of denim on denim.
Even when denim looked to be going out of style, Rihanna came with her tasty design and took the style to a whole new level. She brought the rough, street and shredded designs that are the craze of the moment. She was constantly seen wearing different styles of denim, from long denim jackets with different cocktail designs, to the sleeveless denim jackets with colorful patches.
Right now we have the slim fit thin design that comes with a fresh new look, the long fur-coated denim jackets, and even the off shoulder designs.
Denim never stopped shining, even in 2017, there were new arrivals that still have lots of fashion lovers tripping. These designs were remixes of what we used to have in the 60s with cocktail and party designs added to make it classy.
For example, the long double-breasted, quarter length sleeve and knee-length denim jackets shock the fashion world in 2017 and were amongst the most popular fashion trends of the year.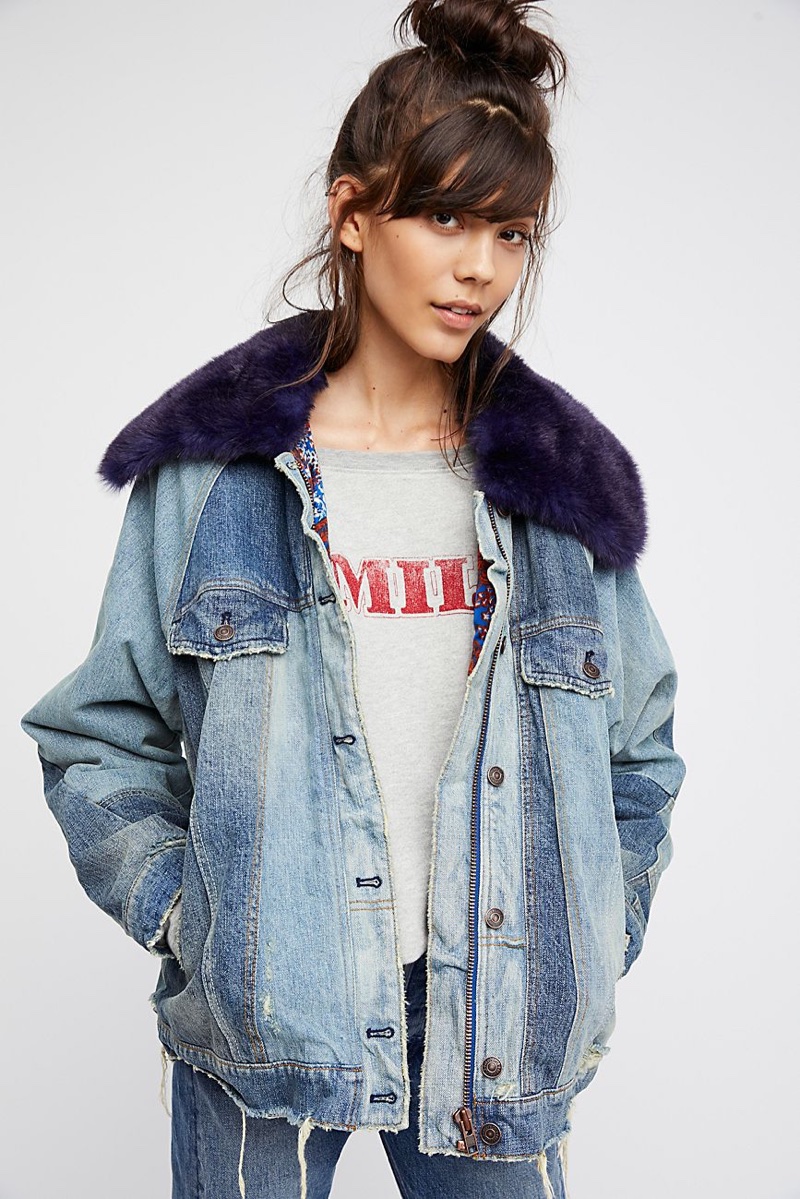 Photo: Free People
Other denim styles that was re-invented last year where the coat styled double-breasted hip long jackets, the off shoulder strapless denim jacket, denim pullers and small jackets.
As we kick off the New Year, lots of expectations are up in the air. Plenty fashion and beauty blogs are already predicting the styles that will rule this year. Amidst all these uncertainties there is one thing you can always count on, the denim will keep evolving and not go out of style.
Denim is too classical that no matter how many times it is re-invented and modified, there is still something new to try out. The fashion is just like an open book; you can always play with your denim jacket and come up with something different. You can add colors, patches and even stickers to them.
Denim has proven to be the most evolving fashion apparel of all time, and this year will be no different, so got out now and confidently shop for your denim jackets—the style is going nowhere.
comnum(0) tbcount(0) tbcount(291)
Categories:
Other Brands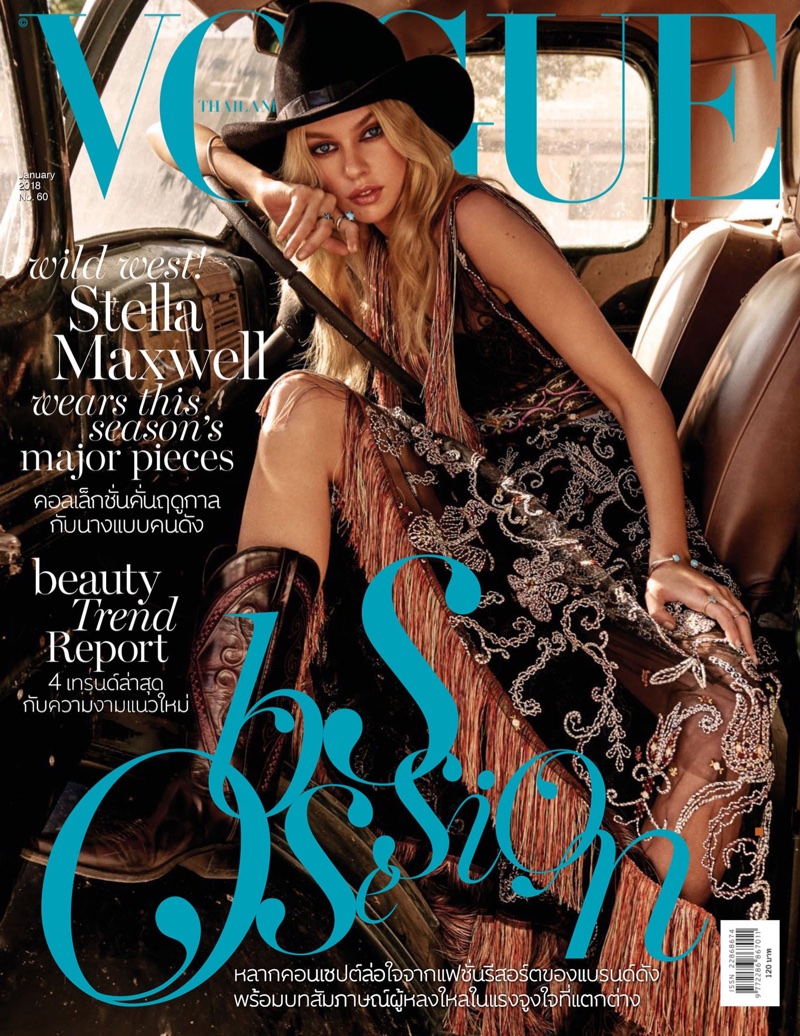 Stella Maxwell on Vogue Thailand January 2018 Cover
Catch up with the top stories for the past week in January.
Editorials:
Stella Maxwell Models Modern Cowgirl Looks for Vogue Thailand
Anna de Rijk Shines in Sparkling Gems for ELLE France
Jessica Clarke Poses in Gorgeous Spring Gowns for Tatler UK
Delilah Belle & Sarah Snyder Take On Tokyo Style for Vogue Japan
Heidi Klum is a Natural Beauty for Harper's Bazaar Germany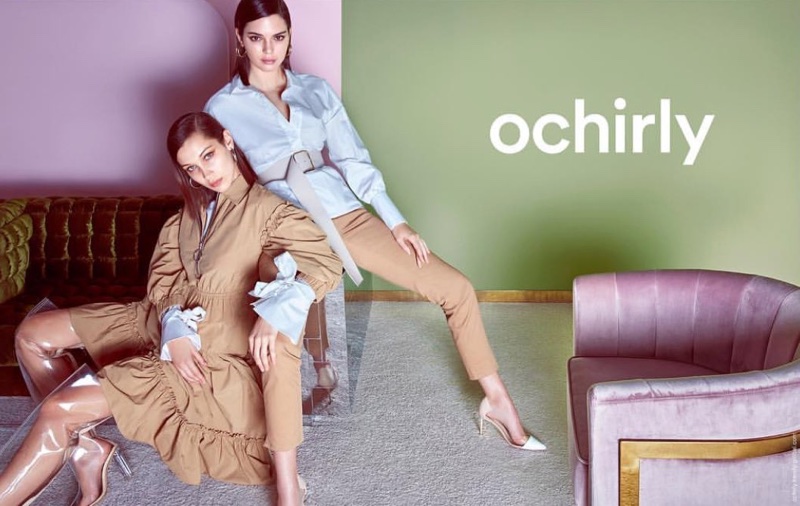 Models Bella Hadid and Kendall Jenner pose in Chinese brand Ochirly's spring-summer 2018 campaign
Campaigns/Lookbooks:
Bella Hadid & Kendall Jenner Return for Ochirly's Spring 2018 Campaign
Anja Rubik Looks Beyond Glam in Jimmy Choo's Spring 2018 Campaign
Beach Getaway: 6 Swimsuit Looks From H&M
Ophelie Gullermand & Malaika Firth Shine in Bobbi Brown's Spring 2018 Campaign
Bella Hadid Stuns in Dior 'Lip Glow' Campaign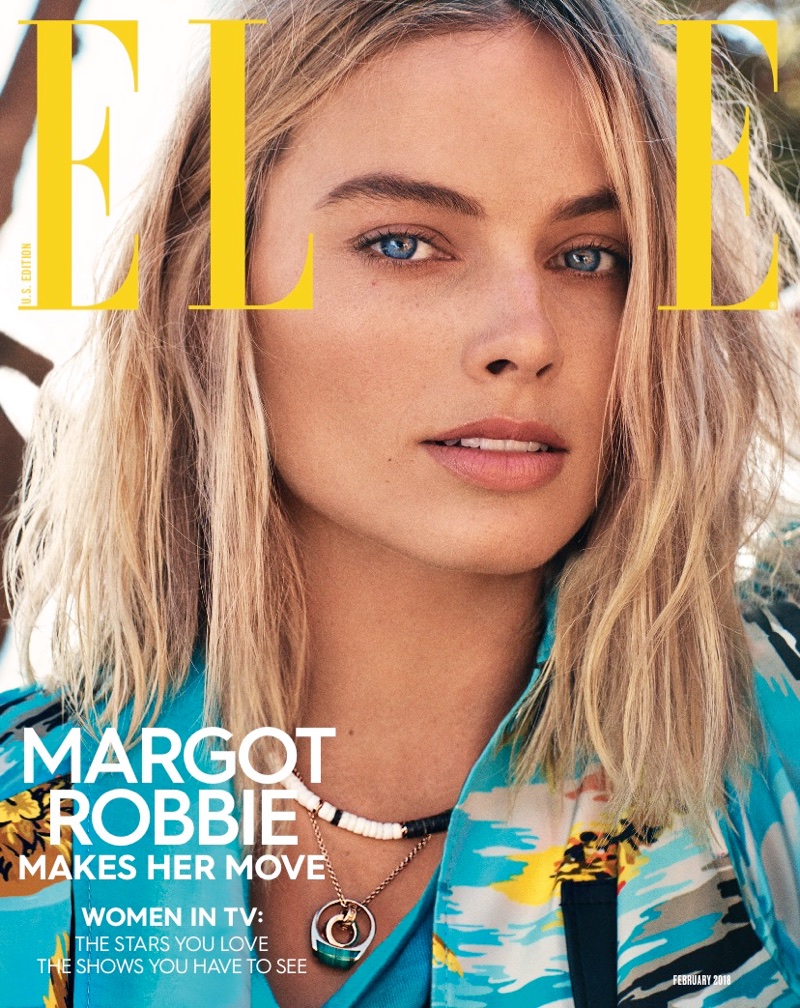 Margot Robbie on ELLE US February 2018 Cover
Celebrities:
Margot Robbie Poses in Colorful Beach Fashions for ELLE
Gabriella Wilde Looks Chic in Dior for Marie Claire UK
Elle Fanning, Edie Campbell Go to Arizona for Miu Miu's Spring 2018 Campaign
Carey Mulligan Wears Elegant Haute Couture Styles for Vogue Australia
Lily Collins Poses in Simply Elegant Styles for Grazia UK
Categories

New Posts

Hot Posts

Tag Cloud