Categories:
Other Brands
Grace Elizabeth is ready for her closeup on the June 2018 cover of Vogue Korea. Photographed by Hyea W. Kang, the American stunner wears a jacket and turtleneck sweater from Dior. Inside the fashion magazine, Grace embraces looks from the French label's pre-fall collection. Fashion editor Eunyoung Sohn dresses the brunette in a mix of tailored outerwear, knit pieces and wide-leg pants.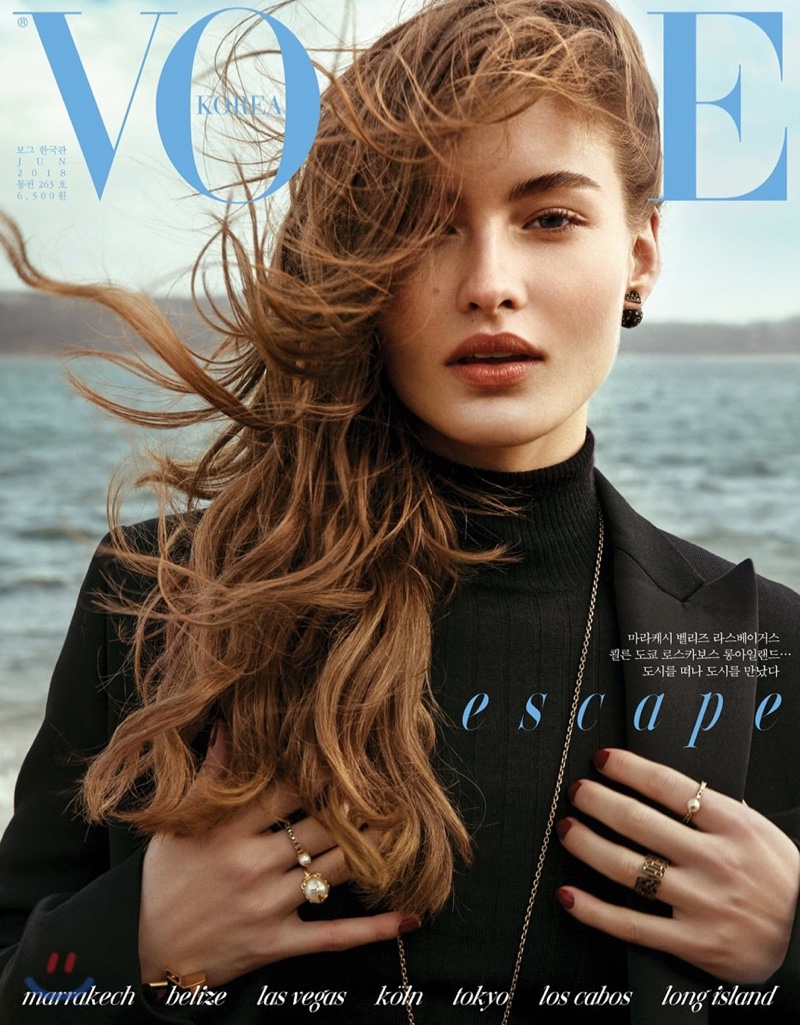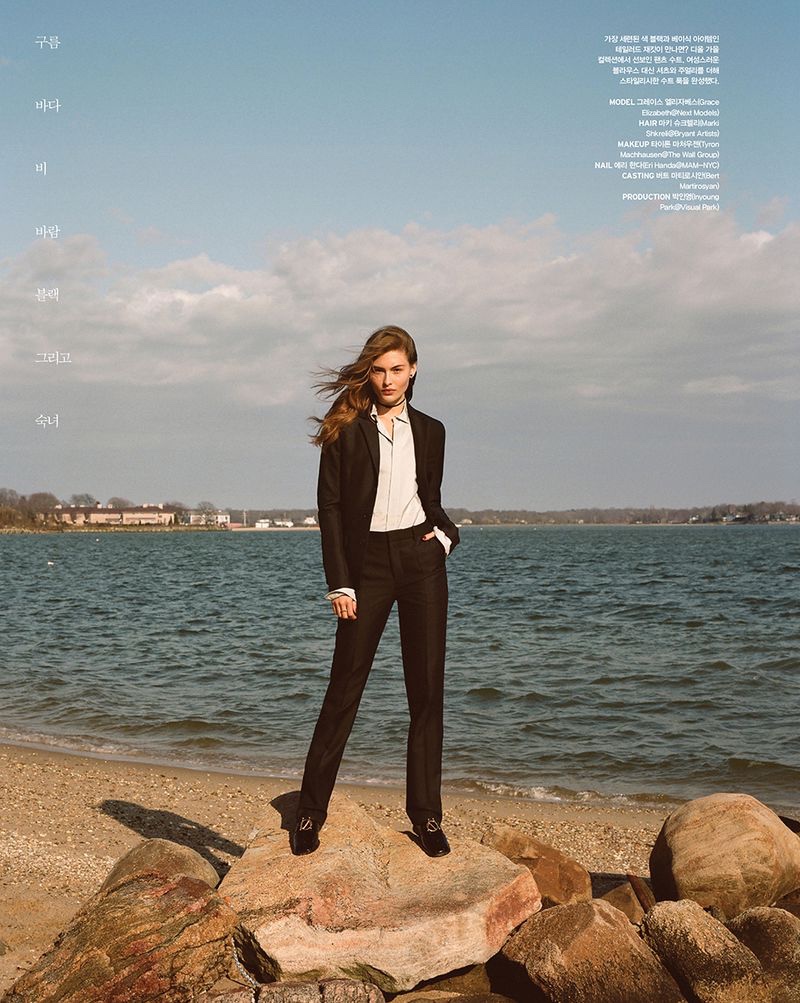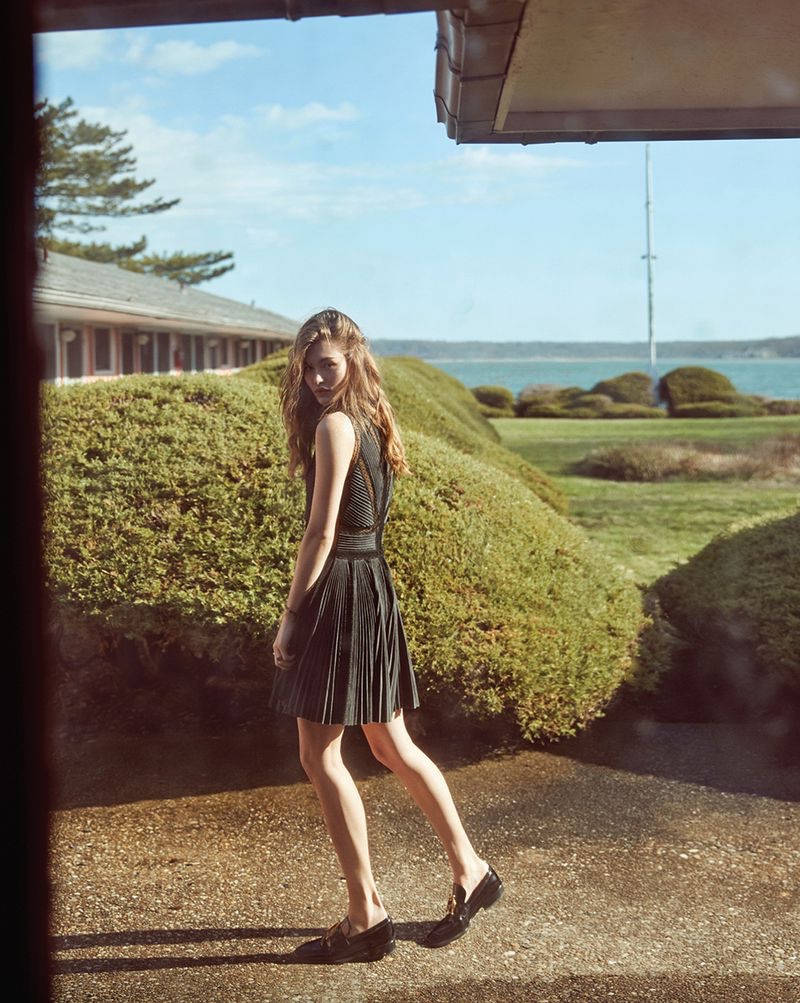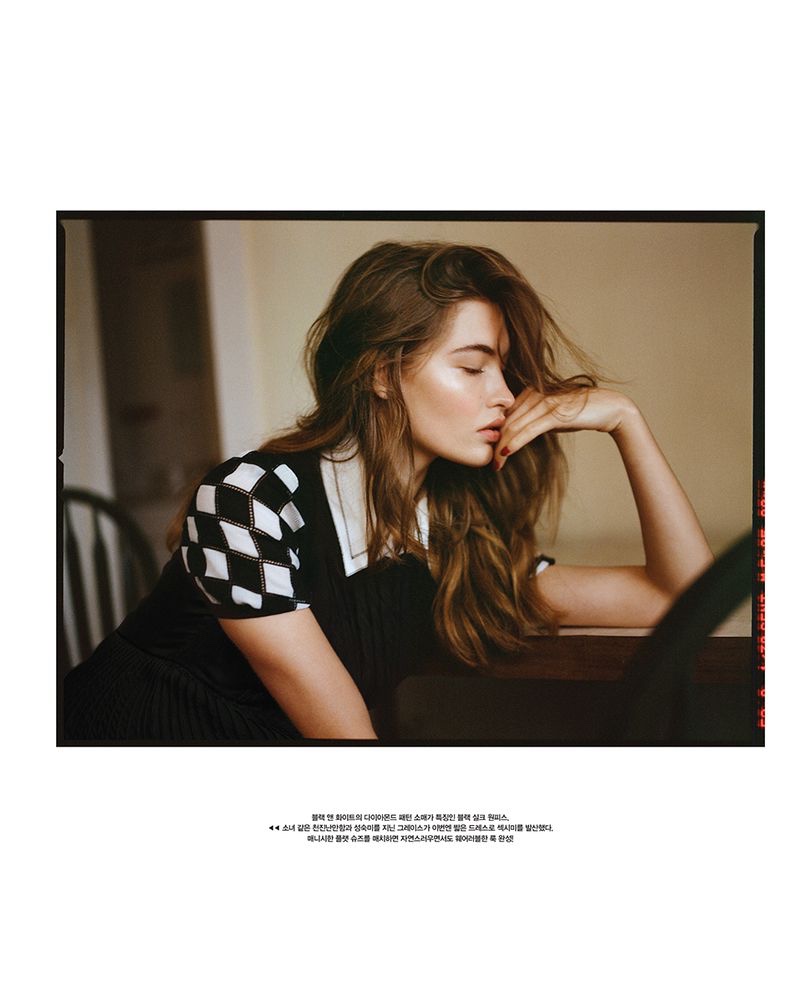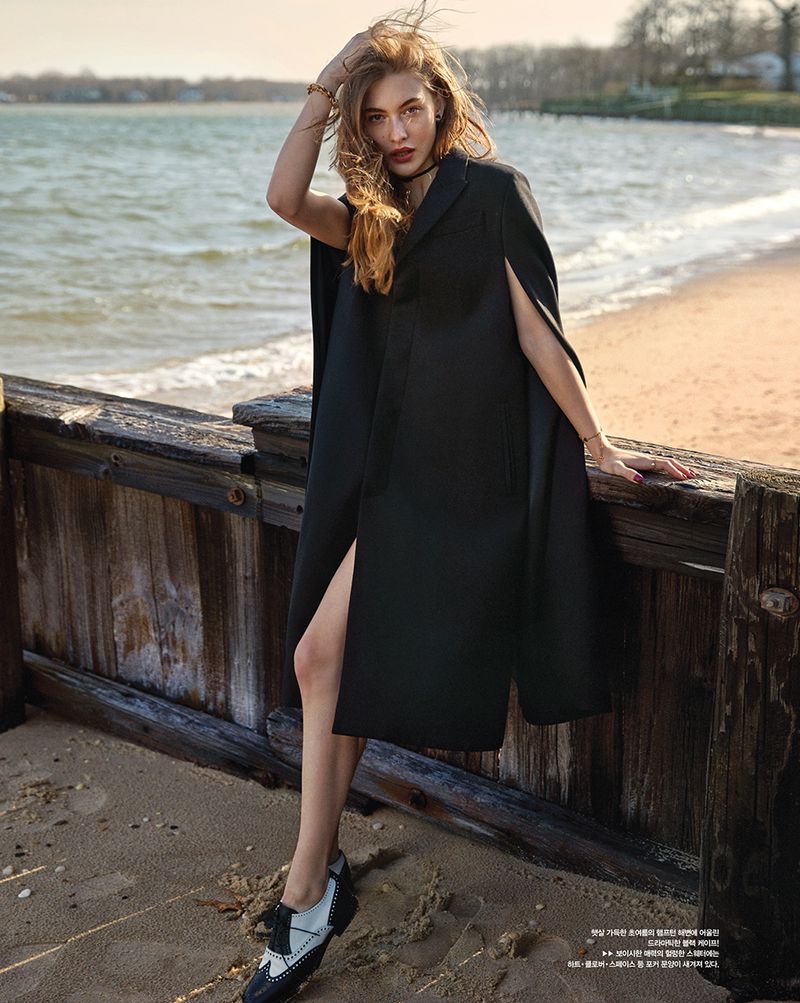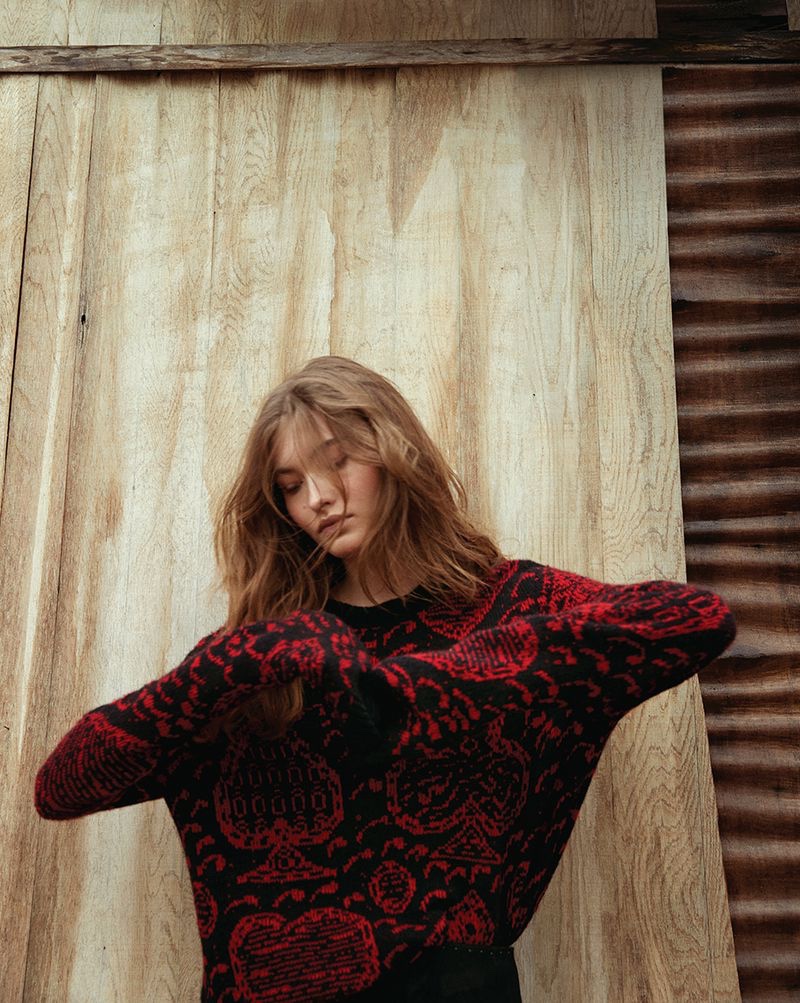 comnum(0) tbcount(0) tbcount(121)
Categories:
Other Brands
Box pochette, diagramme quilting and now buckle-studded strap, it really never gets boring at Prada. And today, they have a wide variation of different handbag styles, more than we can collect. Still, we hope they will bring back the classic Saffiano Lux Tote one day, the bag that we love so dearly. But anyways, meet the new Prada Elektra Bag.
The Design
Prada is challenging all fields of fashion, but aren't they trying to do a bit too much? The pyramid studs on the Elektra Bag do remind me of the Valentino, especially the red colored handbag.
The Elektra Bag is made with a mix of calf and saffiano leather. Both leathers are durable, especially the saffiano, which is unbreakable. The studs have been embellished in different parts; first on the center buckle strap, but also on the handles. The front features a flap with push-lock clasp and you can sling it on the shoulder as it comes with a removable leather strap.
It's a chic bag with tremendous space in the interior. And it can function as a great everyday bag, blending with casual clothing.
The Interior
So how does the inside of this bag looks like? There are two compartments and one zipped pocket. Both are big enough to help you transport all your basic needs and there is even space for more.
The Prices And Sizes
Measuring 4.2' x 7.2' x 10.2' (D x H x W) inches, priced at $2840 USD, €2200 EUR, £1990 GBP, ¥346680 JPY.
More Images And Colors
comnum(0) tbcount(0) tbcount(340)
Categories:
Other Brands
comnum(0) tbcount(0) tbcount(310)
Categories:
Other Brands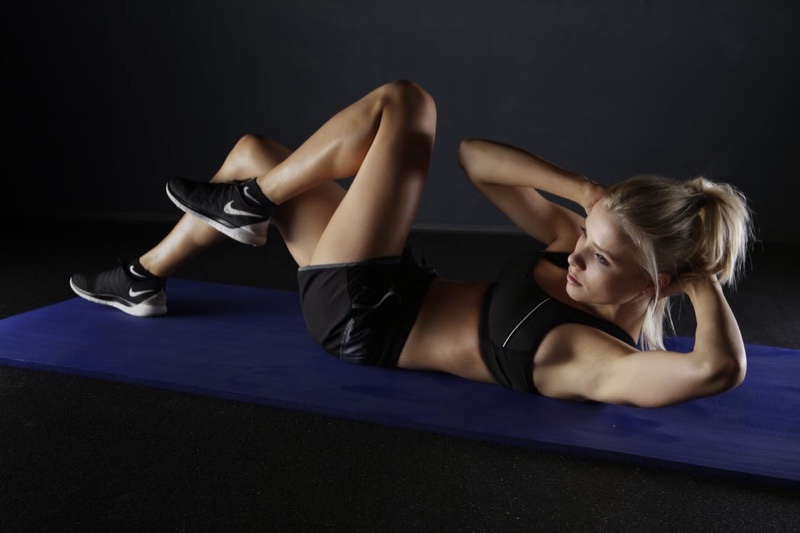 Photo: Pexels
Have you ever experienced getting the body you wanted but you end up putting all the weight back on a few months later? This can prove frustrating for anybody, but it doesn't have to be this way. No matter how much of a chore you consider weight loss to be, you should know that it's possible to maintain your slim figure all year if you only stay consistent with the things you should be doing. This guide is aimed at helping achieve your ideal body and keep off the excess pounds.
1) DRINK MORE WATER
It's crazy how some weight loss programs recommend drinking less water. Well, that advice works if you're the kind of person who drinks a ton of water every day, causing water retention and weight gain. But if you're like most people, you probably don't drink enough. Proper hydration plays an important role in boosting bodily functions. But drinking water can also be a neat trick to avoid eating too much. Try gulping a glass of water before each meal to stimulate the sensation of fullness.
2) GET RID OF FATTY MEALS
You know that fat meals are unhealthy, but sometimes they're just too irresistible. The key to getting rid of them is replacing the meals with healthy and delicious alternatives. If eating vegetables all day turns you off, then look into other options such as beans, mushrooms, and tofu. Also, try to stick with whole foods as they make you feel full for a longer period, which means fewer snack cravings.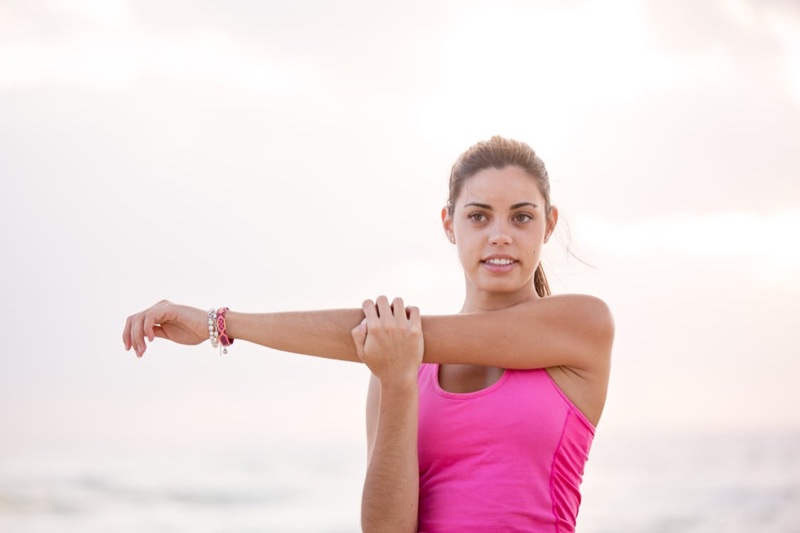 Photo: Pexels
3) TAKE THE RIGHT SUPPLEMENTS
Many women buy weight loss supplements that claim to help them reduce weight and keep it off. You should understand, however, that there's no magic pill that can maintain your slim figure alone. Proper diet and exercise are still necessary to make sure that number on the weighing scale doesn't go back up. This doesn't mean you should avoid supplements altogether. The key is using supplements with ingredients that have been proven to be beneficial for weight loss. Of particular interest is MaxFit Garcinia, a dietary supplement containing Garcinia Cambogia extract, a fruit best known for its weight management properties.
4) SLOW DOWN WHILE EATING
Did you know that it takes 20 minutes for the brain to realize that you're already full? This is why you might be able to eat a lot of food without feeling full right away and then, later on, you struggle with stomach problems. Make it a habit to chew your food and just enjoy the delicious dish in front of you. This simple trick can make a world of difference.
5) ENGAGE IN RESISTANCE TRAINING
Even women should try resistance training. Lifting weights build more muscle, and muscle burns more calories than fat does. This means that the more muscle you have, the more calories you burn even while at rest. Don't worry as women wouldn't build bulging biceps like men do because testosterone levels in women aren't high. Remember to take adequate amounts of rest to allow your body to heal and recover.
comnum(0) tbcount(0) tbcount(302)
Categories:
Other Brands
We like to talk about simple but worth-every-dime shopping bags. Last time it was the Kenzo Logo Print Tote, of which we think it was stunning and it was well-balanced between the price and value. And today we'd like to show the Stella McCartney Logo Bag – another beautiful choice.
The Design
Why this Logo Bag? Well it's stunning and slightly distinctive. This new tote features the house's logo on the front in perforated style. But the overall appearance is simple and easy, which makes it the perfect candidate to become your daily shopping bag.
Take a big glance at the structure of the handles. It looks like it's been cut-out from the side, but the handles are big and strong – they're ideal for carrying heavy weight essentials.
The spacious interior is what finalizes the design. But before we go into that, you have to know that the bag is made from polyurethane, which is not real leather. But it feels and looks like a genuine leather.
The Interior
The bag is open from the top. Inside you will find one big compartment to store everything necessary. There is even enough space to store your clothing or a laptop. You will also find an interior pouch that's detachable. The pouch is to be used for storing your important essentials.
The Prices And Sizes
Measuring 12' x 16' x 6' (H x W x D) inches, priced at $790 USD, €595 EUR, £565 GBP.
Where To Shop Stella McCartney Stella Logo Bag?
1. MyTheresa – first stop is here because there are a lot of shades available…
2. Farfetch – shop at the boutiques around the world…
3. Matches Fashion – find more beautiful colors here…
4. SSENSE – want to see the Backpack version? Go here…
More Images And Colors
comnum(0) tbcount(0) tbcount(282)
Categories:
Other Brands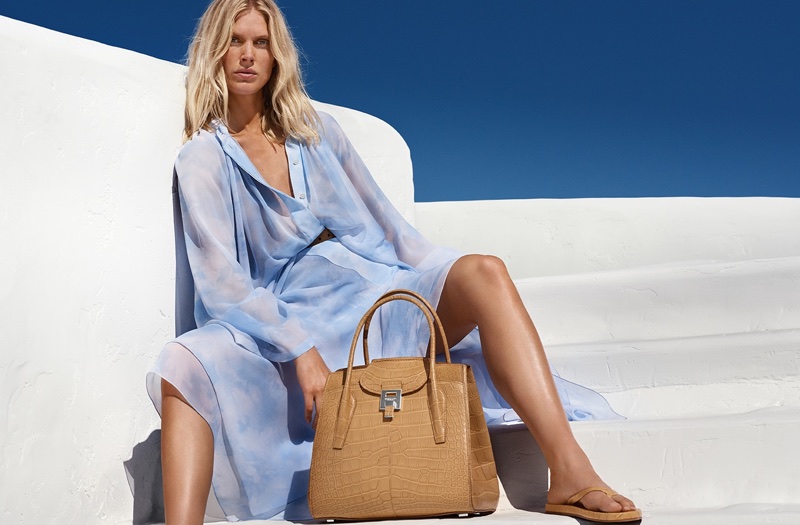 Iselin Steiro stars in Michael Kors' spring-summer 2018 campaign
Michael Kors taps Iselin Steiro as the face of his spring-summer 2018 campaign. The Norwegian model makes a perfectly relaxed vision for the sun-soaked images.The new season channels bohemian vibes in advertisements captured by Mario Testino. From airy dresses to crisp shirting and large bags, Iselin stuns in each shot. "This season is all about barefoot glamour. I wanted the clothes to be able to span climates and continents—it's the ultimate getaway wardrobe," Kors says about the new season.
Related: Andreea Diaconu Goes Into the Blue for Michael Michael Kors' Spring 2018 Campaign
MICHAEL KORS SPRING/SUMMER 2018 CAMPAIGN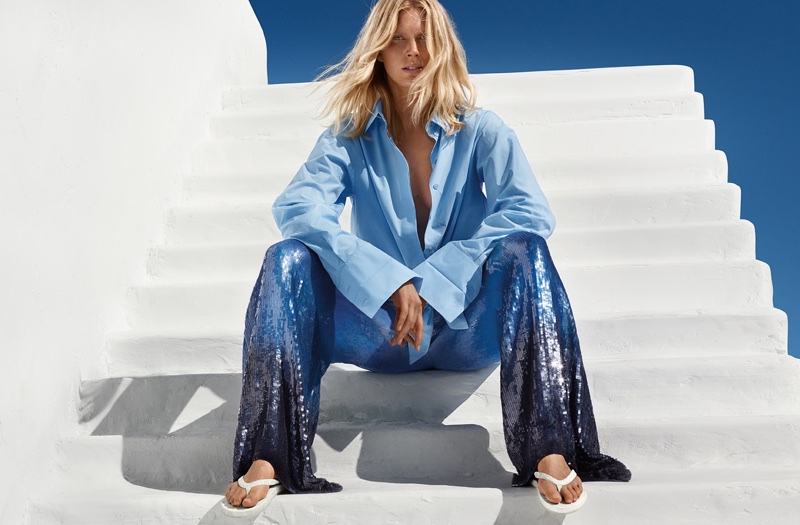 An image from Michael Kors' spring 2018 advertising campaign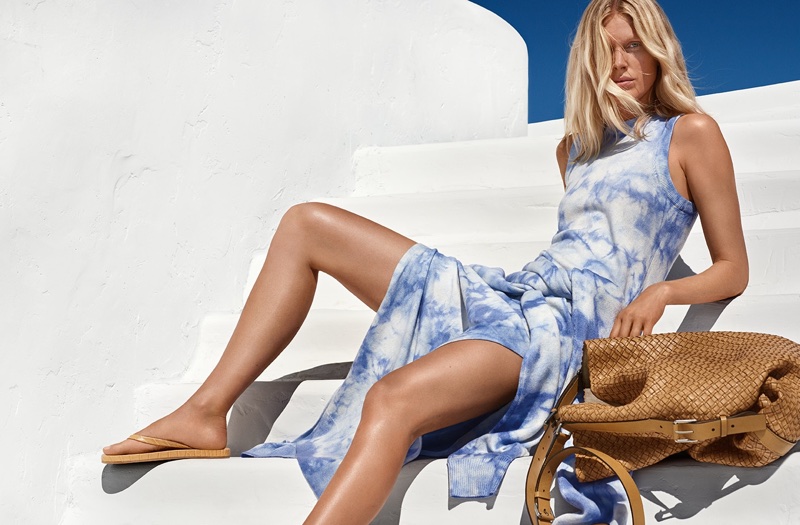 Wearing a blue dress, Iselin Steiro fronts Michael Kors' spring-summer 2018 campaign
Categories

New Posts

Hot Posts

Tag Cloud