Categories:
Other Brands
Many are the time we wonder how celebrities manage to have such perfect cheekbones and if we could ever have such perfection. In most cases, your battle is with getting the makeup correctly not knowing that things can be simple if we only pay attention to the type and amount of shades we apply. Makeup on the cheeks can help accentuate them and give you a more defined look.
Some women have high cheekbones that have a naturally defined look while others have to create the illusion of a high cheekbone using makeup. The market is awash with tons of different cosmetics that can help us achieve that desired look. However, such perfection may take a bit of work that most women expect, which is why we have come up with this step-by-step tutorial to help you get it right.
1. KNOW YOUR SKIN
Your skin type and tone are unique to just you hence the importance of understanding your skin type; it is the start of knowing what best suits your skin. If you know this, then you are in a better position to choose and use the right beauty products. For instance, a cream blush-on is an excellent choice if you have dry skin. It will help to moisturize your skin. Conversely, powder blush-on is what to use if you have oily skin.
2. ALWAYS MOISTURIZE
Always ensure your skin stays moisturized. Apply enough moisturizer before you do any makeup especially if you have dry skin. You do not want to have makeup on and still have a face that looks flaky. Moreover, you can a face and cheekbones that look glossy, and a generous amount of moisturizer will help in that regard.
3. APPLY A BRONZER
A bronzer is necessary and should go right underneath the cheekbones, but many of us never know the exact spot. For this, just suck in your cheeks to expose the hollows of the cheeks. Alternatively, you can use your fingers to find the cheekbone. After you find that spot, stroke the brush diagonally towards the ears at a 45-degree angle. Keep that angle in mind as you apply the bronzer and use one that is a shade darker than your skin tone. Using the brush, start by drawing a line below the brow bone beginning from the ear moving downwards to the inside of your face stopping where your cheekbone ends.
4. BLEND IT PROPERLY
Make sure that, when applying the bronzer, you blend it in properly. You can do this using your fingertips or brush and ensure there are no visible stripes or sharp lines. Avoid spreading the bronzer into the center (apple) of the cheeks. Also, feel free darken the shade if you find it too light, but adding another layer of the bronzer.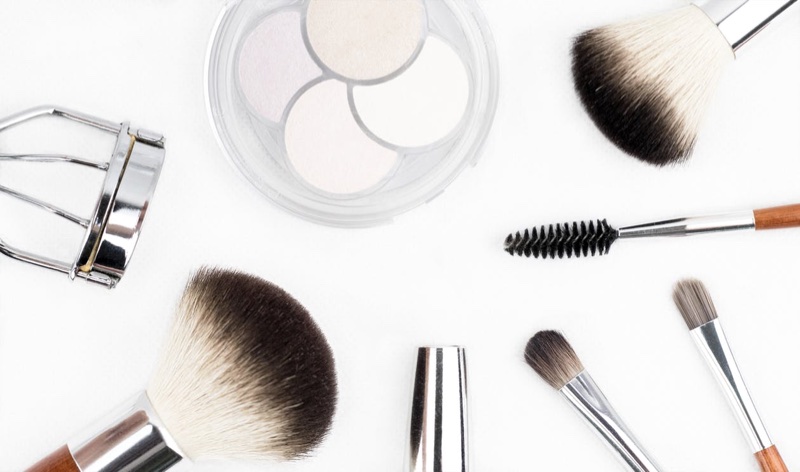 Photo: Pexels
5. CONTOUR YOUR FACE
When applying the bronzer, work it on the temples as you curve it down along the jawline to accentuate the bone structure and contour your face. If you want to go down another route – read on here – http://www.dore.sg/beautiful-cheeks-without-surgery/
6. APPLY BLUSH
Blush is essential to achieve perfectly defined cheekbones. It will help prevent your face from looking pale and yellow. But, the biggest challenge for most women when picking blush, is knowing the most suitable color shade. If you have fair skin, then go for something with a soft pink hue and a peach undertone. If you have an olive skin tone, then go for something with a bright shade and a blue undertone. For the women with a darker tone, pick more vivid colors such as hot pink. Stroke the brush in a sweeping motion when applying blush on the cheekbones.
7. APPLY THE CONCEALER
The concealer is important, and it should go below the contour. Apply it using a brush and ensure you blend it in properly. The aim of using the concealer is to define the cheekbones giving them a pronounced look.
8. APPLY THE HIGHLIGHTER
A highlighter will help to enhance the overall look. It should be slightly lighter than your skin. Therefore, a golden highlighter is the ideal choice is you have dark skin. Something with a light color is an excellent choice if you have a light skin tone. When applying the highlighter, sweep it lightly along the cheekbones using your brush giving more attention to the highest points of the cheeks. Make sure that you blend in the highlighter properly using a circular motion.
Take it easy with the highlighter, do not use too much or too light and to don't focus much of the motions towards the center of the face. Instead, sweep the highlighter gently towards the ears to give you well-defined cheekbones.
If you are using a liquid highlighter, put a few drops of the highlighter on a soft sponge and then dab the sponge on your skin. For a powder highlighter, use a small brush to apply it on your skin. Remember to apply the highlighter on the inner corners of the eyes and above the brow bone to light up your face.
9. FINAL ADJUSTMENT
Blend in the makeup properly so that you do not create sharp lines. If you use a liquid highlighter, apply a light layer of to achieve a translucent result. If you cannot blend in the makeup using your fingertips, then a soft brush will suffice. Use a circular motion as you blend in the makeup using the brush.
10. USE A SETTING SPRAY
We all want out makeup to stay on all day long. So, how can you achieve just that? Use a setting spray to help ensure that your makeup remains intact.
Hot Tip: Always ensure that you are in a setting with proper lighting when applying your makeup. It will help you achieve the right shading and highlight. Remember to use small amounts of bronzer layering it as you go; adding is the easier and better option that having to take it all off. Also, invest in long-lasting quality blushes that stay intact on your skin. Use cream blushes that match the color of your powder blush to avoid blotchiness.
Always remember that practice makes perfect. You may not get it right the first time, but keep trying and do this with a friend. Also, blend the makeup properly.
comnum(0) tbcount(0) tbcount(270)
Categories:
Other Brands
At Bragmybag we talk only about the good stuff. For example, have you seen these gorgeous Chanel Classic Shoulder Flap Bags yet? They weren't shared on the Chanel official website, so we thought you might want to be informed. Because the more choices the better, right? Not only do they look stunning, but also the endless choices of colors make you dazzling. Are you going for the black, white or the candy light purple shade? Argh, life is hard isn't?
These bags are introduced for the Spring Summer 2018 Collection.
The Design
There isn't actually much to talk about the design of these new babies, because they are similar to the Classic Flap Bag. All of them feature the signature diamond quilting as well as the iconic smooth CC logo on the front. It comes with the same classic flap and also the woven chain leather strap that we so much adore. One of the main difference is that this bag is squared and not rectangle. Yet its not squared like the Mini Square Classic Bag. But it is squared shaped like a Classic Flap Bag that has grown a lower body. So for those fashion ladies that have been waiting for a bigger space of the Classic Bag, now it's your chance to grab this beauty.
This handbag is available in many different colors and you can also pick between gold or silver hardware. It comes with a long strap for shoulder or cross body carry.
The Interior
And even tough we do not have the exact measurement of this new handbag, we do know that it much more spacious than the original Classic Flap Bags due to the extra bottom space. For more details, check with the SA as it might fit a small iPad.
The Sizes And Prices
Currently we do not have the style code, sizes and prices, check with the SA for more details.
More Images And Colors
comnum(0) tbcount(0) tbcount(200)
Categories:
Other Brands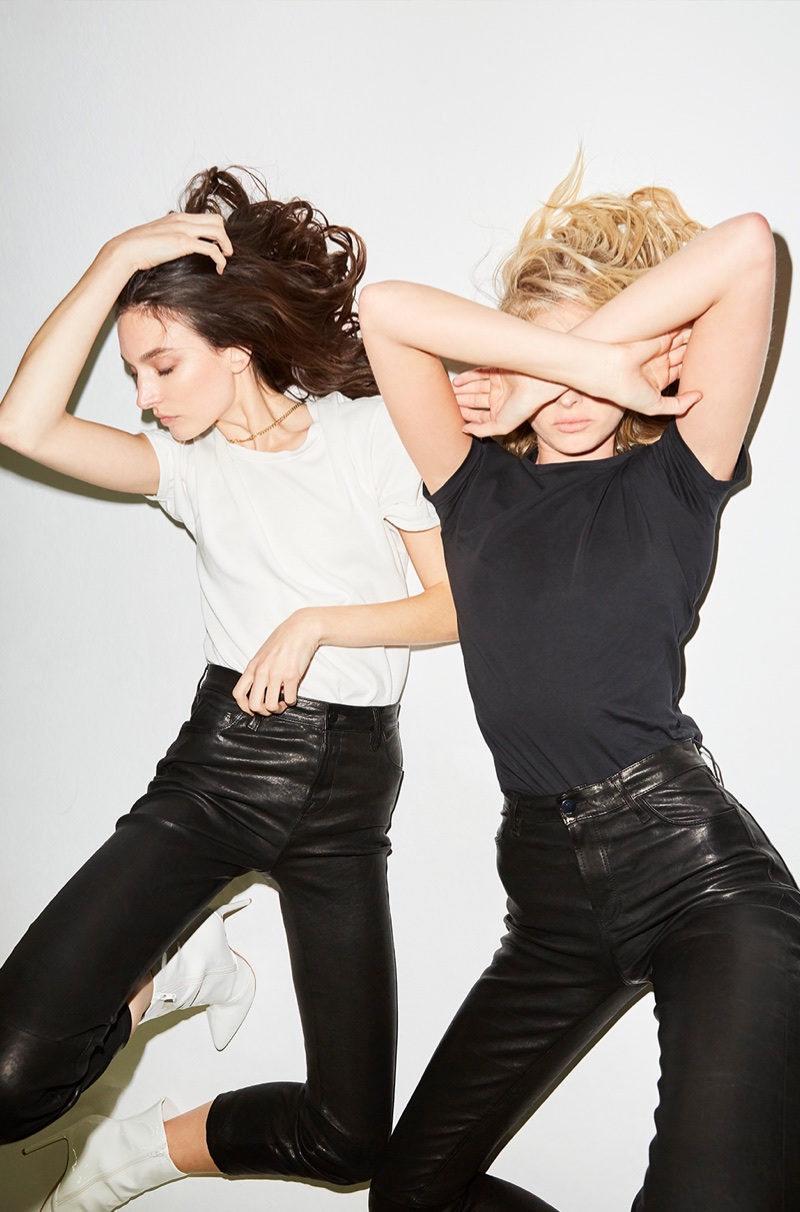 Jacquelyn models J Brand 'The Ruby' High-Rise Cropped Cigarette Pant in Black Leather. Elsa models J Brand 'The Maria' High-Rise Super Skinny Pant in Black Leather.
J Brand taps real-life couples for its spring 2018 campaign starring Elsa Hosk and Jacquelyn Jablonski with their partners. Photographed by Magnus Unnar, Elsa and Jacquelyn join Tom Daly and Brett Robinson for the studio shots. Styled by Karla Welch, the models impress in leather pants, skinny jeans and wide-leg pants. For beauty, the girls wear their hair in undone waves with barely there makeup.
Related: Elsa Hosk Poses in Sultry Fashions for Vogue Taiwan
J BRAND SPRING 2018 CAMPAIGN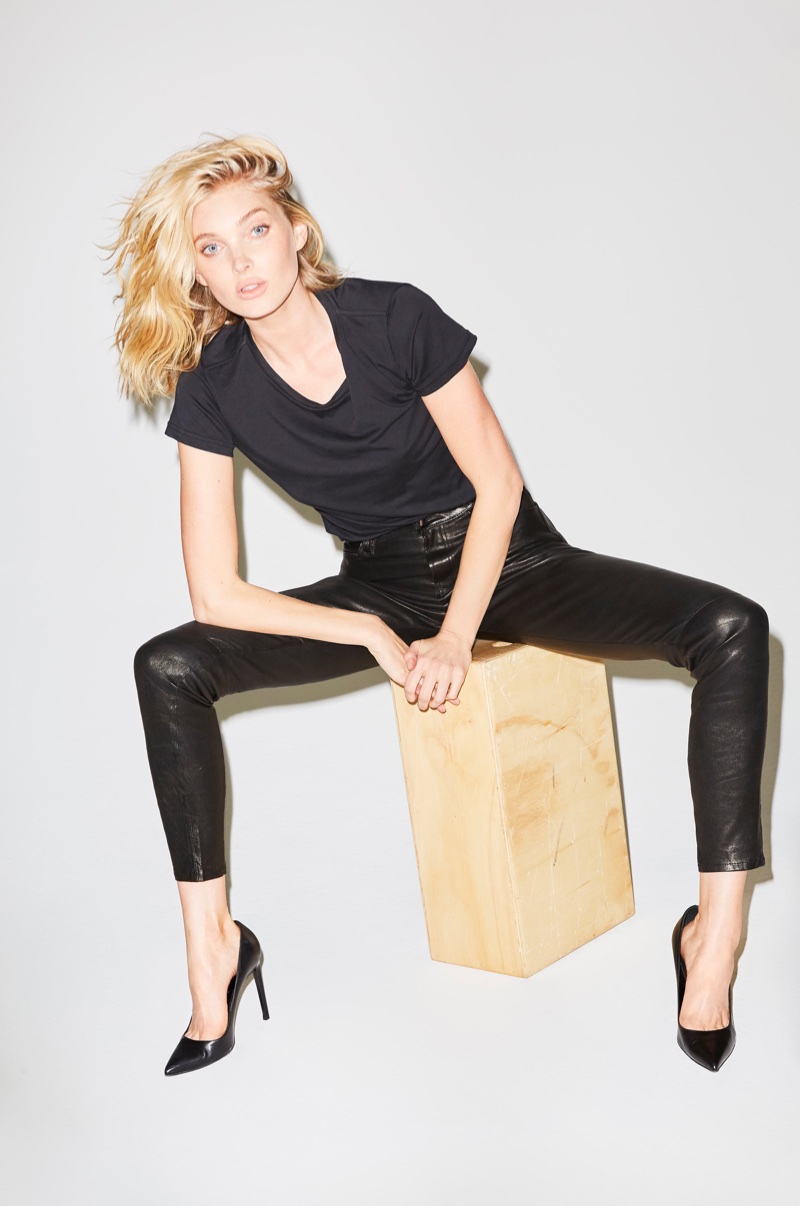 Elsa Hosk wears J Brand 'The Maria' High-Rise Supper Skinny Pant in Black Leather
"J Brand is such an iconic denim brand and I loved the concept for the campaign," Elsa says. "It was fun and totally effortless! [My boyfriend] Tom doesn't have any modeling experience, so it was really natural and pretty cool to be able to just have fun and be ourselves. It's the first time we shot something and I really couldn't say no to starring next to my favorite person in the world!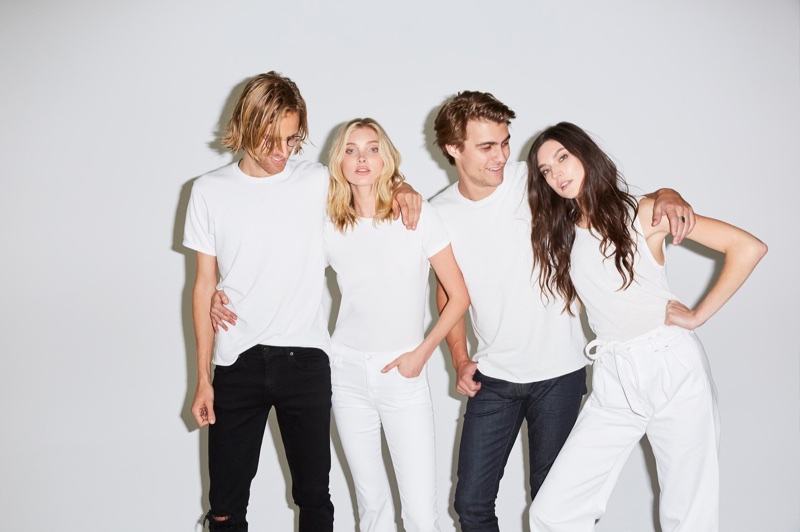 Elsa wears J Brand 'The Selena' Mid-Rise Cropped Boot Cut in White Lace. Jacquelyn wears J Brand Tie-Waist Pant in White.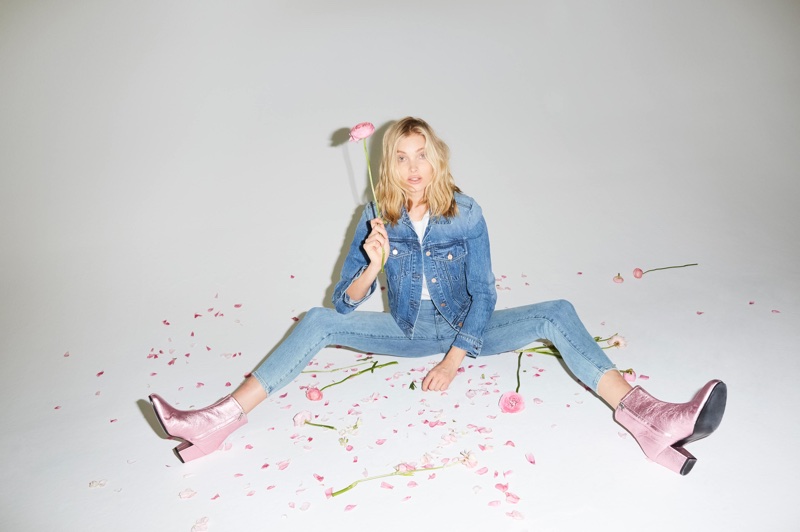 Elsa Hosk models J Brand 'Harlow' Shrunken Jacket in Hydra and 'Alana' High-Rise Cropped Super Skinny in Surge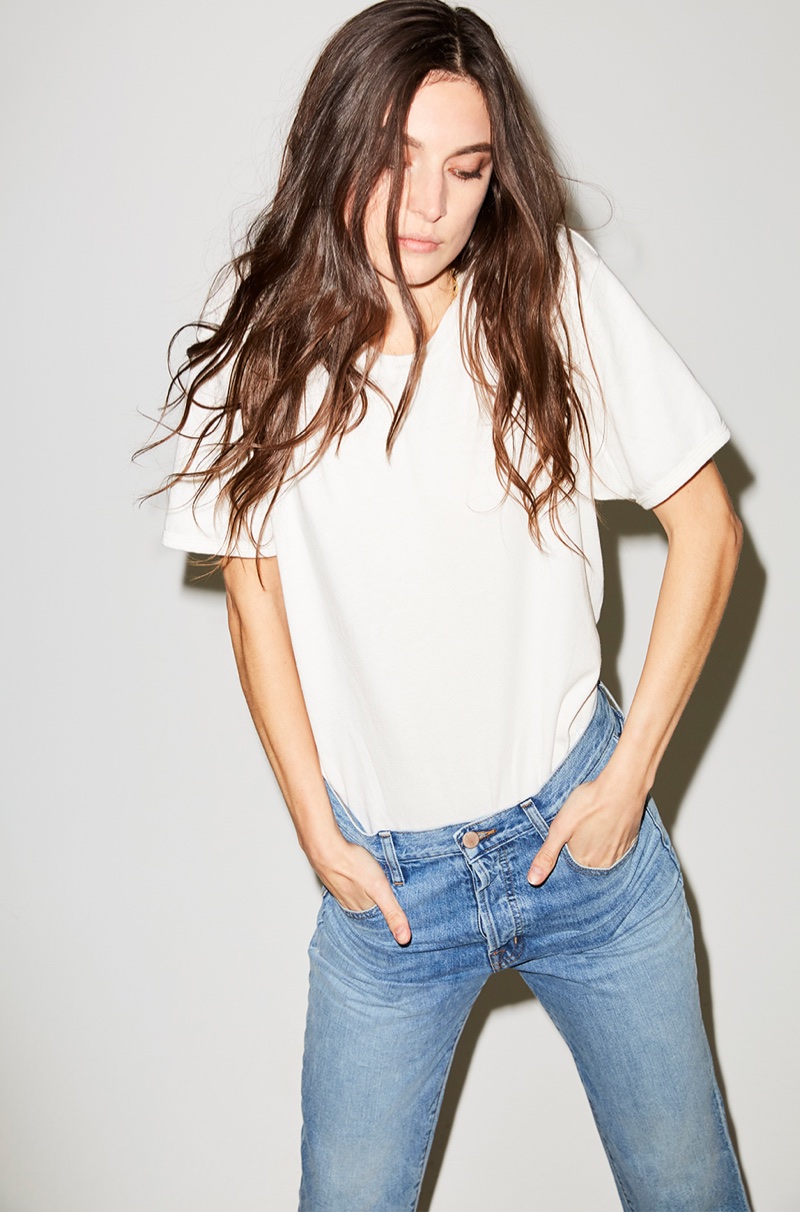 Jacquelyn Jablonski models 'The Joan' High-Rise Crop Jean in Astonish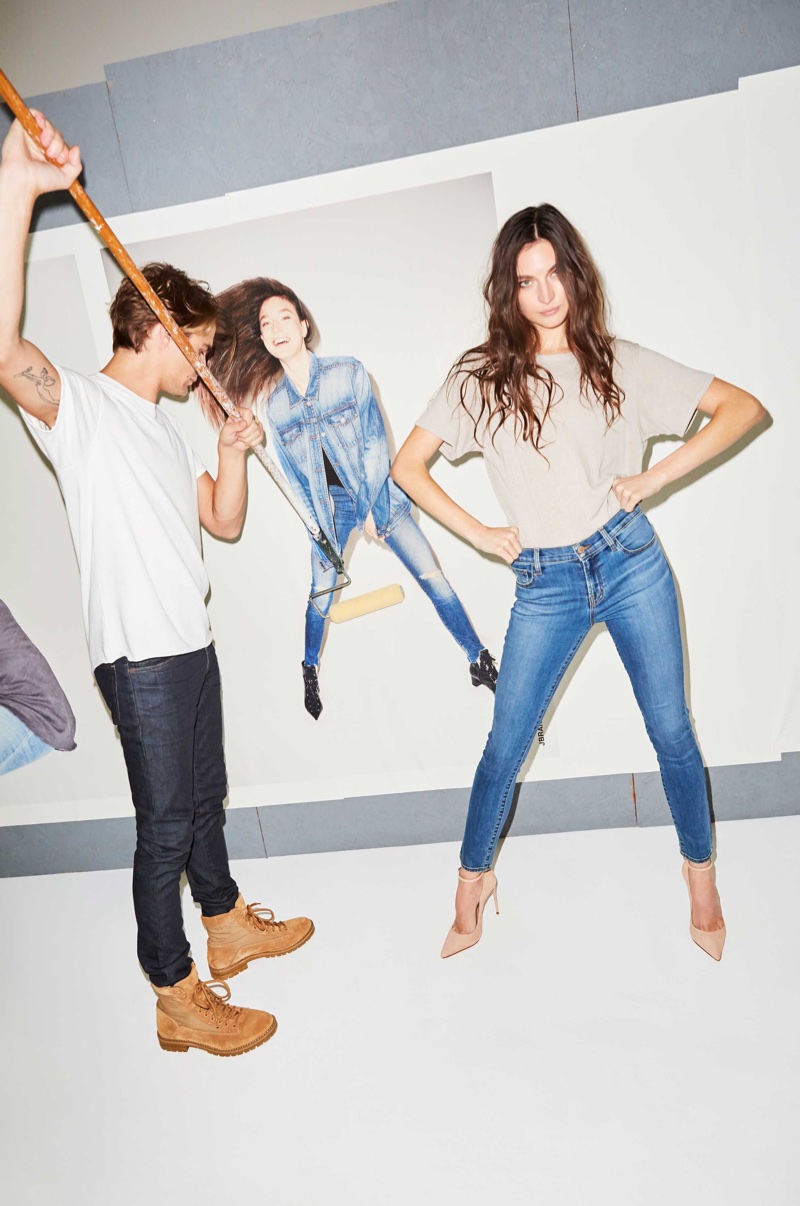 Jacquelyn Jablonski wears J Brand Short Sleeve 'Grandpa' Tee in Calcite and '811' Mid-Rise Skinny in Lovesick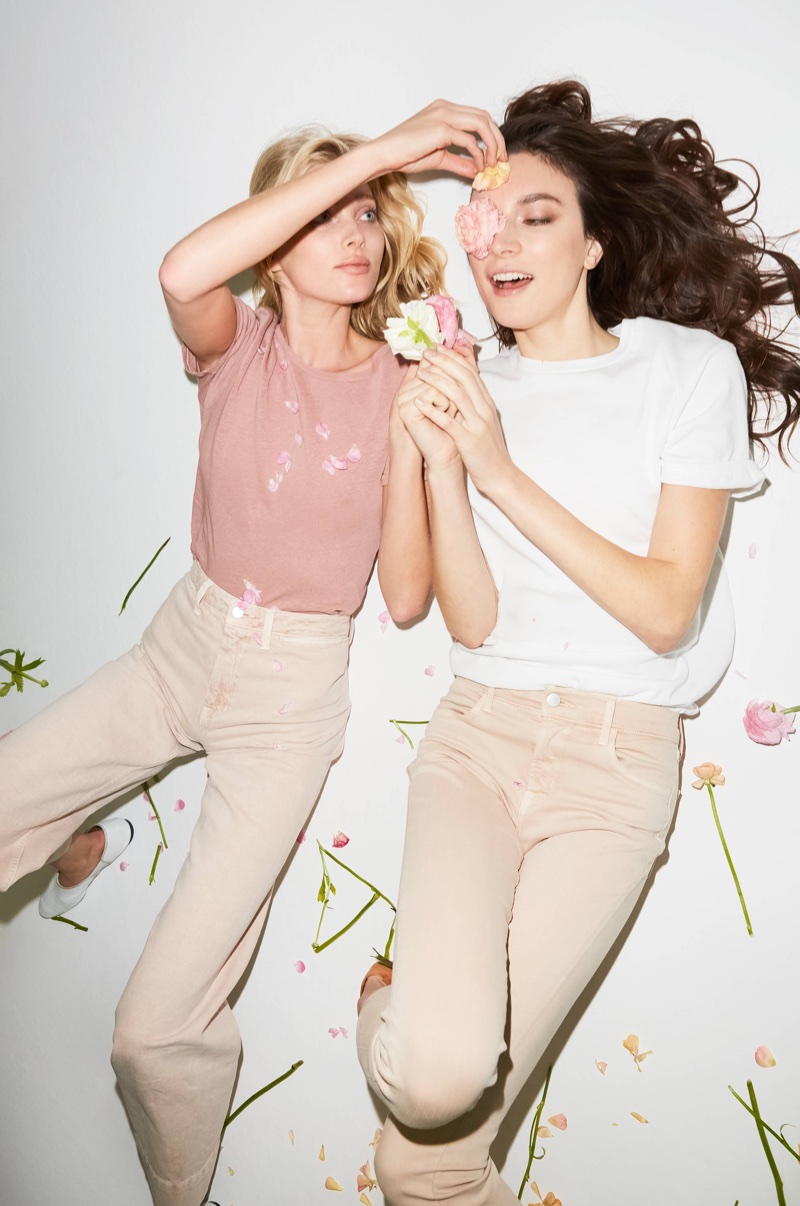 Elsa wears J Brand 'The Nerd' Tee in Vinca and The Hallton High-Rise Jean in Memory. Jacquelyn wears J Brand 'The Alana' High-Rise Cropped Super Skinny in Memory.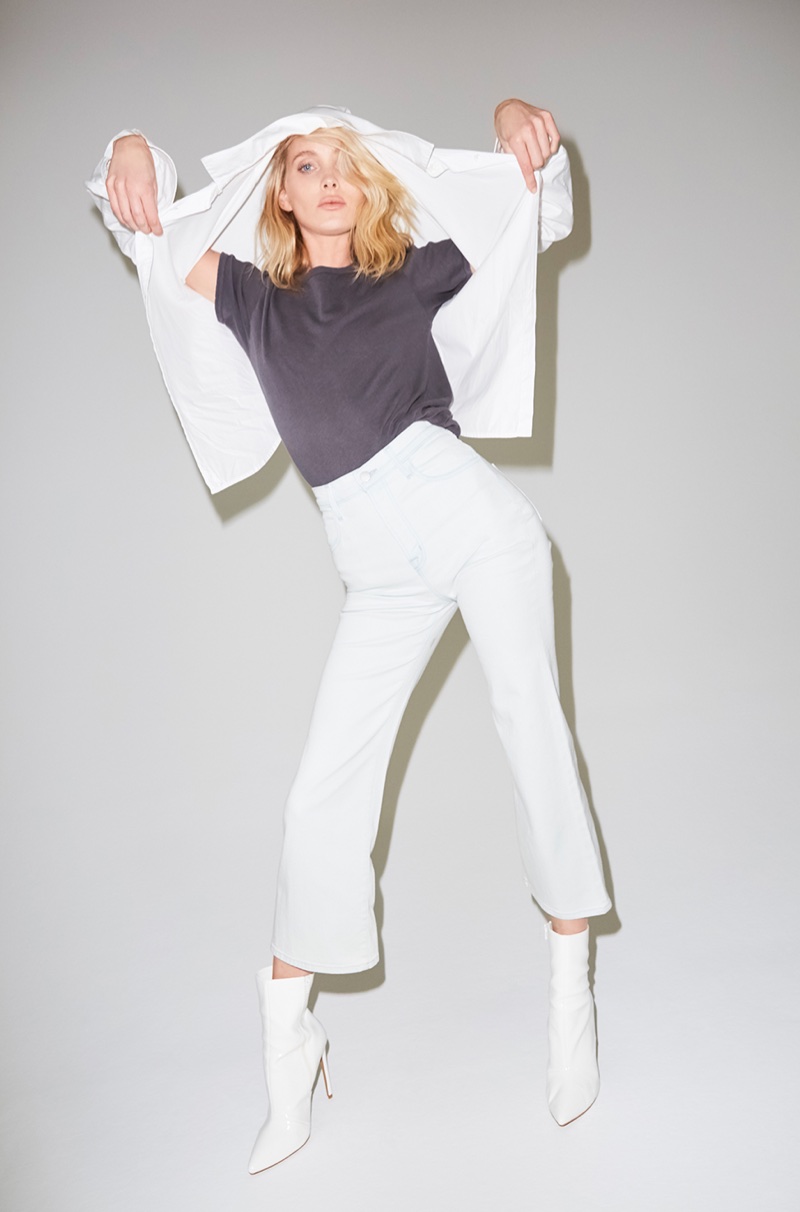 Elsa Hosk models J Brand 'Briley' Oversized Shirt in White, Short Sleeve 'Grandpa' Tee in Worn Iron and 'The Joan' High-Rise Crop Jean in Powdered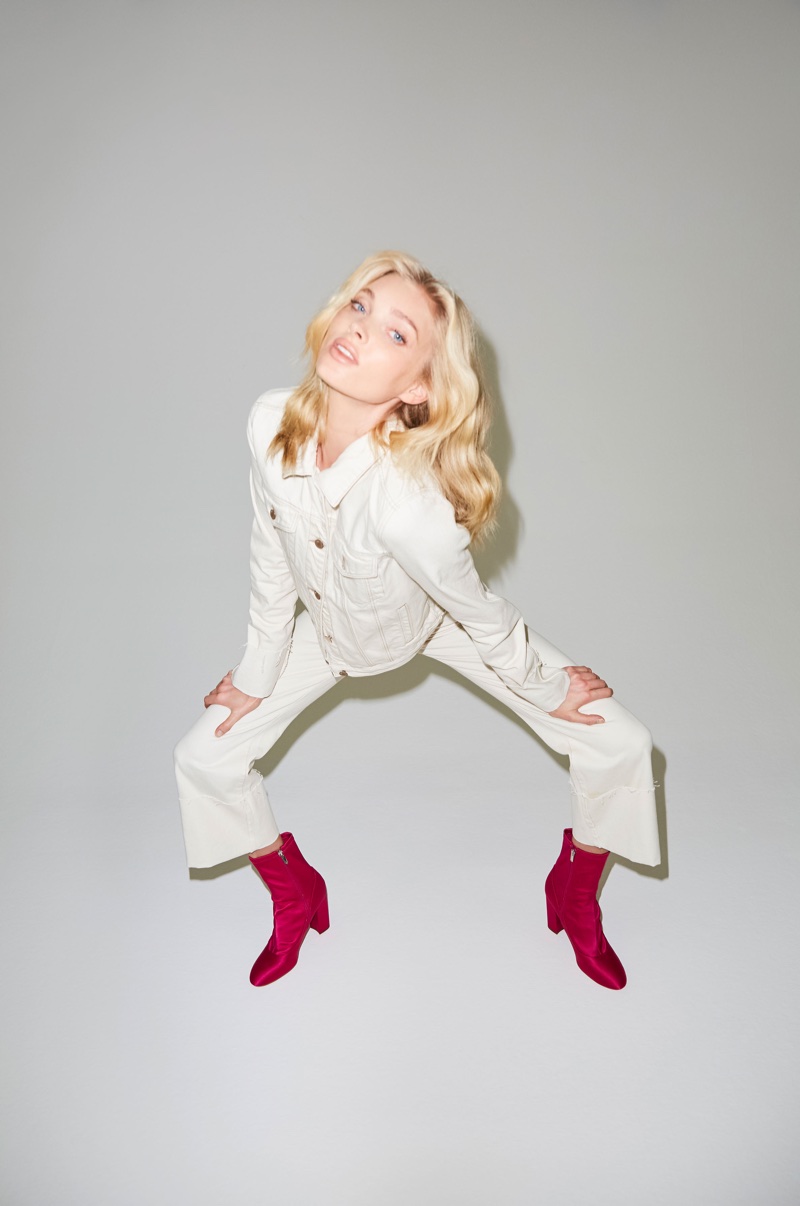 Elsa Hosk models J Brand 'The Slim' Jacket with Cuff in Macadamia and 'The Joan' High-Rise Crop Jean in Macadamia
comnum(0) tbcount(0) tbcount(230)
Categories:
Other Brands
Kasia Struss lands the February 2018 cover from Harper's Bazaar Turkey. Embracing print, the Polish beauty poses in a look from Marni's spring collection. Inside the magazine, Kasia wears styles from top designers including Chanel, Louis Vuitton and Jil Sander amongst others. Photographed by Walter Chin and styled by Selin Bursalioglu, the brunette impresses modeling everything from statement tops to airy dresses.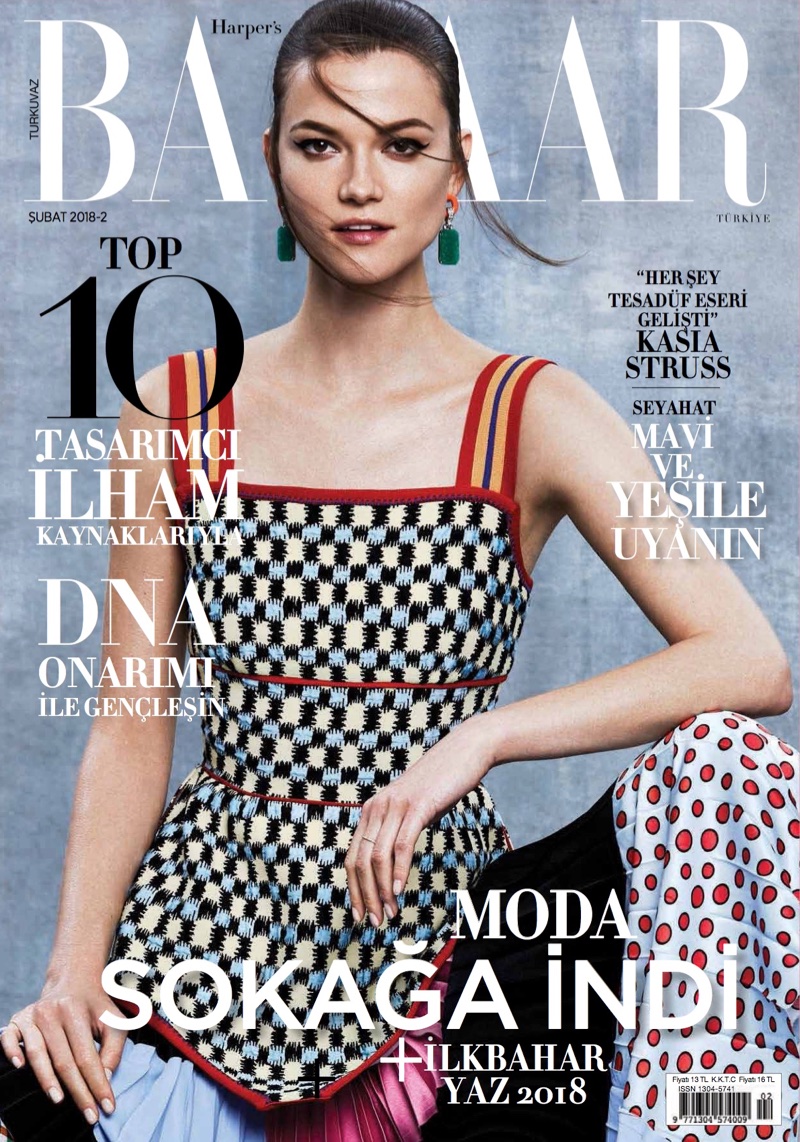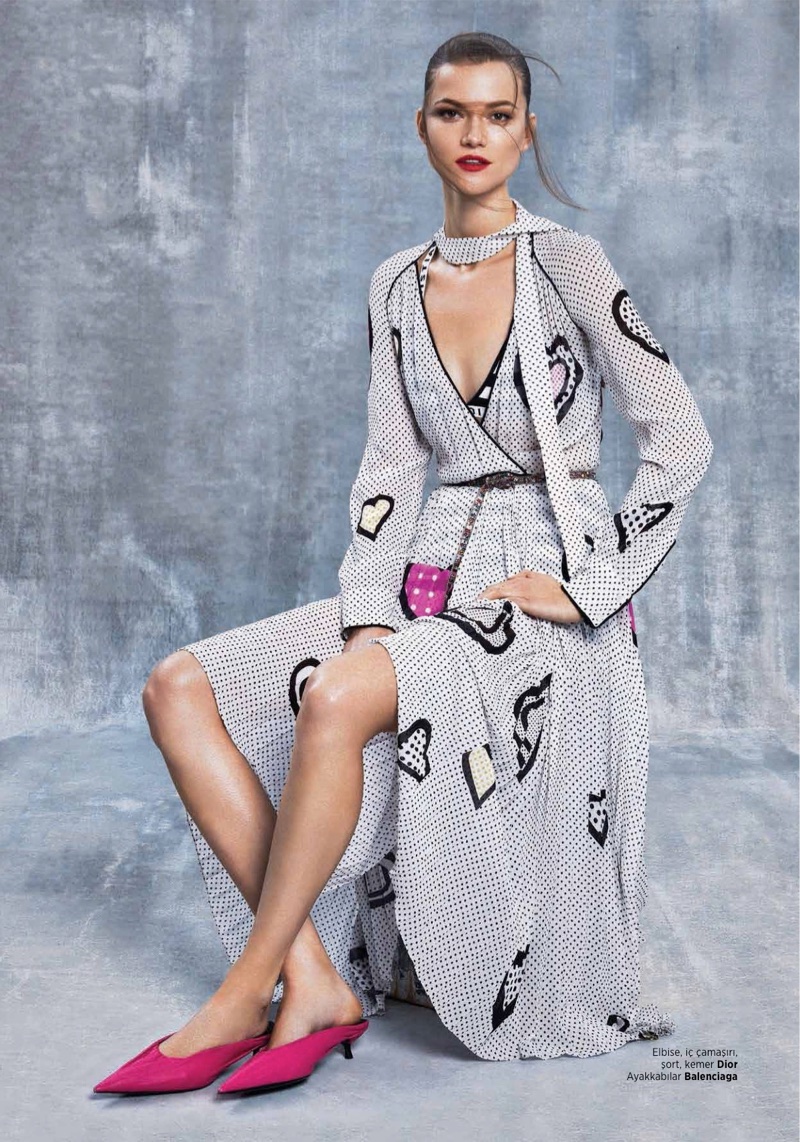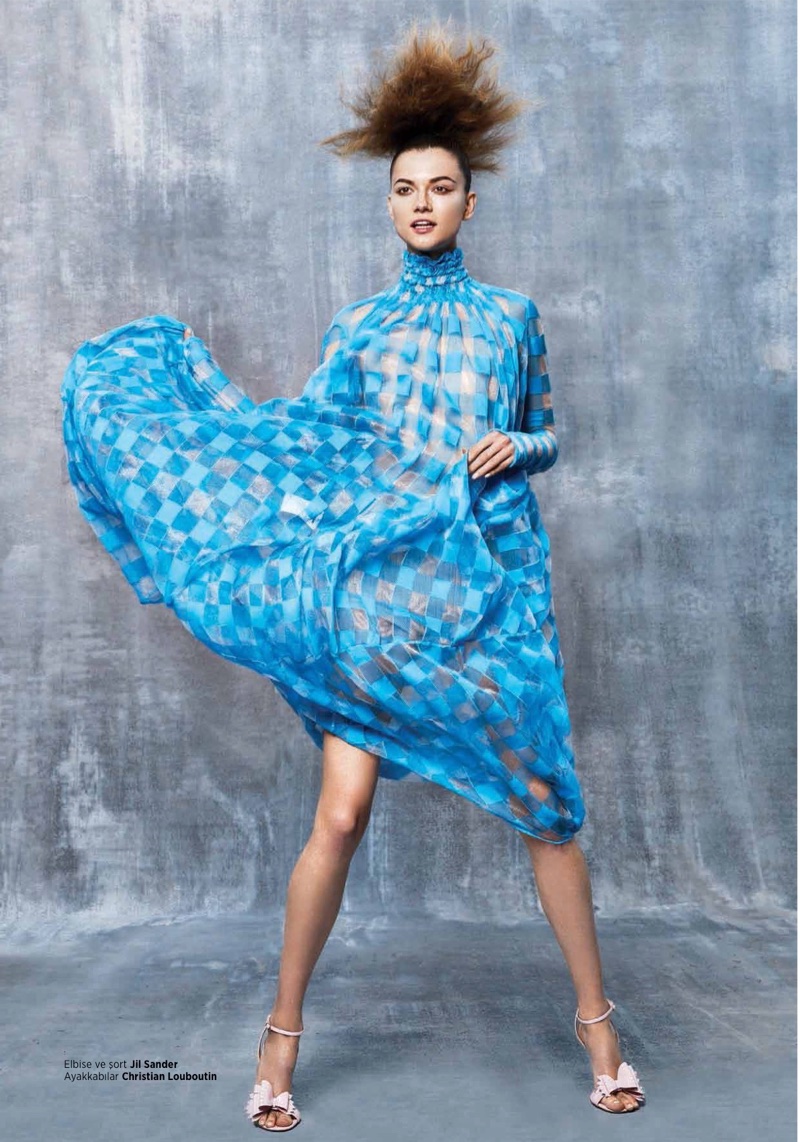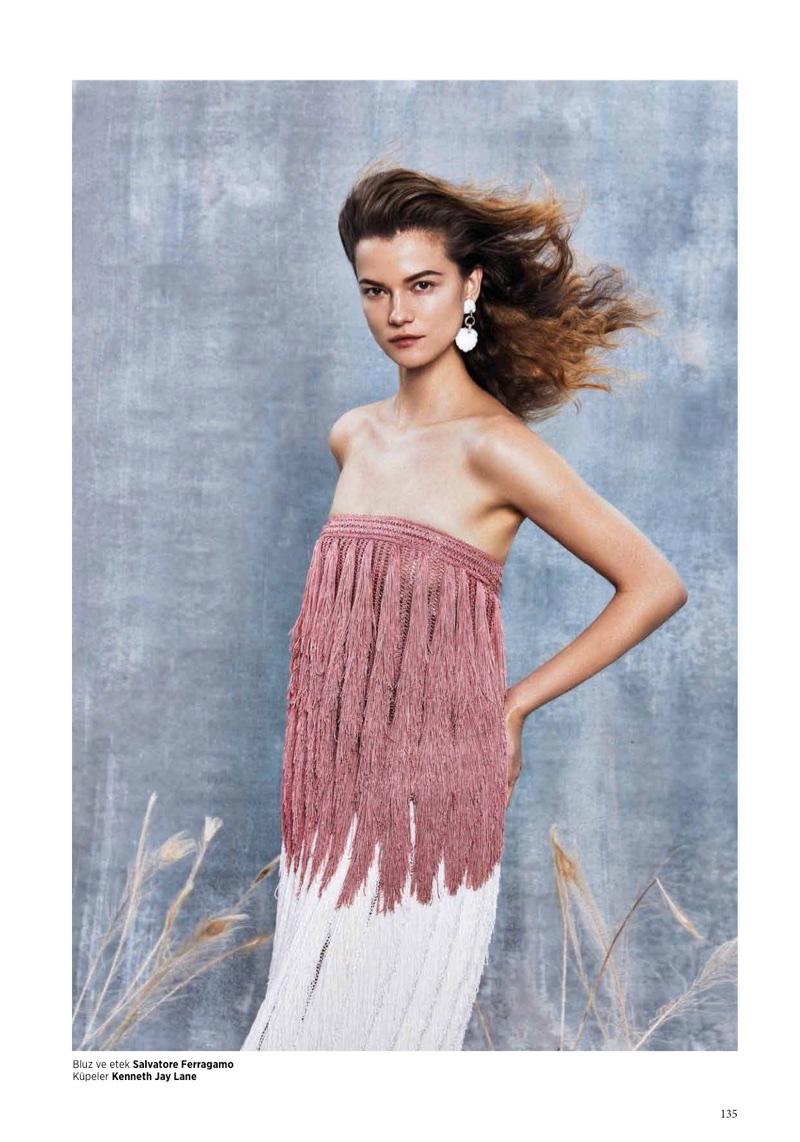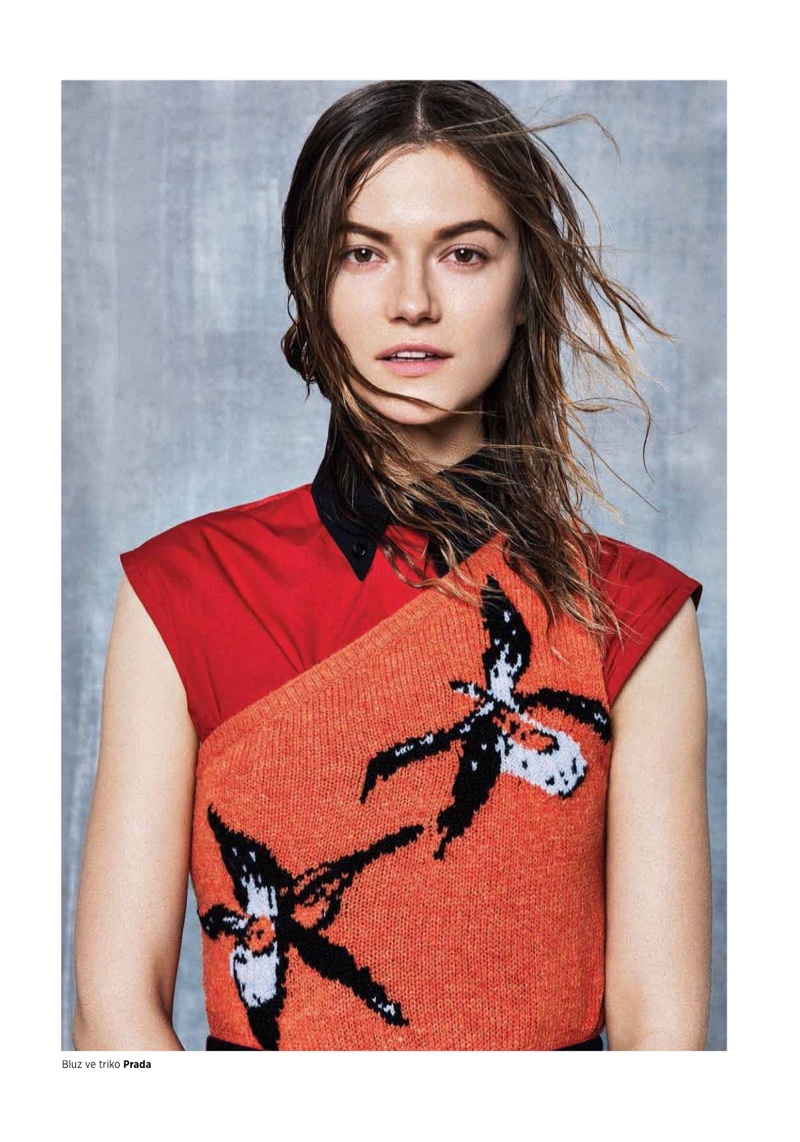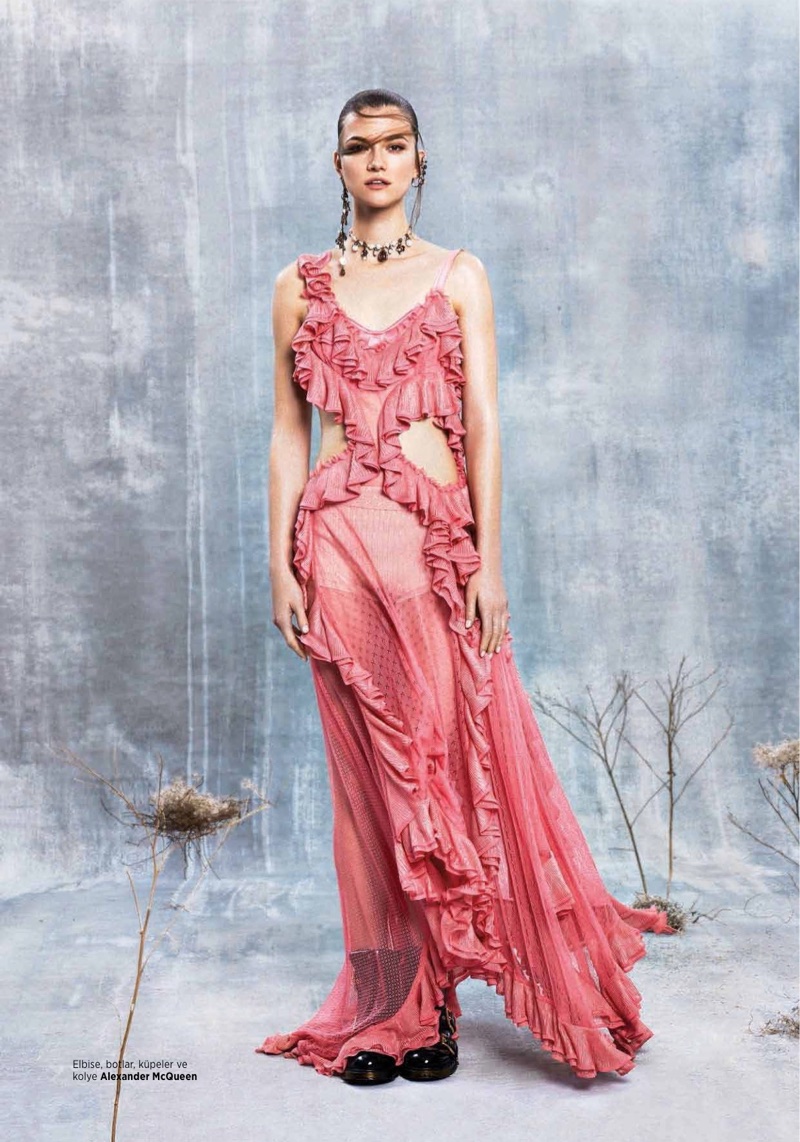 comnum(0) tbcount(0) tbcount(192)
Categories:
Other Brands
There is no handbag that can be compared to the Classic Flap Bag. Its fame and beauty are endless – it got love from all the fashionista's around the globe. This handbag has put a mark in the fashion world and will always be remembered as the 'IT' bag. But every season or so, Chanel will introduce an updated version. For the Cruise 2018 Collection, they tried to design a version that matches to the Ancient Greek theme and came up with this Chanel Braided Classic Flap Bag.
The Design
The Classic Flap Bag is known for its gorgeous CC clasp, woven chain leather strap for shoulder carry and also the chic diamond quilted body. For this Cruise 2018 line, the newest Braided edition is made in Braided Canvas, which is a material that needs some care and maintenance. However, the experience and look are fabulous, so does that even out?
Instead of the smooth CC clasp, the house replaced it with the vintage CC logo in gold hardware to match the beige shade. And it's the perfect iconic handbag for the upcoming shiny season and it will match stunningly with one of your bright summer dresses. This bag is only limited available for this collection, so what do you think? Is it worth the investment?
The Interior
Just like the leather version of the Classic Flap Bag, the interior is made with a main compartment and several patch pockets. You can see here more details of the interior: The Ultimate Chanel Timeless Bag Guide.
The Prices And Sizes
Style code A01112, measuring 6.3' x 10.2' x 2.8' inches, priced at $3500 USD, $4525 CAD, €3250 EUR, £3010 GBP, $5460 SGD, $28300 HKD, $5050 AUD, ¥432000 JPY, 17160 MYR via Chanel boutiques.
More Images And Colors
comnum(0) tbcount(0) tbcount(192)
Categories:
Other Brands
Marta Gawron graces the February 2018 cover of ELLE Croatia. Photographed by Aleksandra Zaborowska, the blonde beauty wears a ruffled top with a striped skirt and over-the-knee boots. Inside the fashion glossy, Marta models dreamy dresses for the spread. Stylist Robert Łosyk selects designs from the likes of Mango and Lidia Kalita for the curly haired stunner to wear.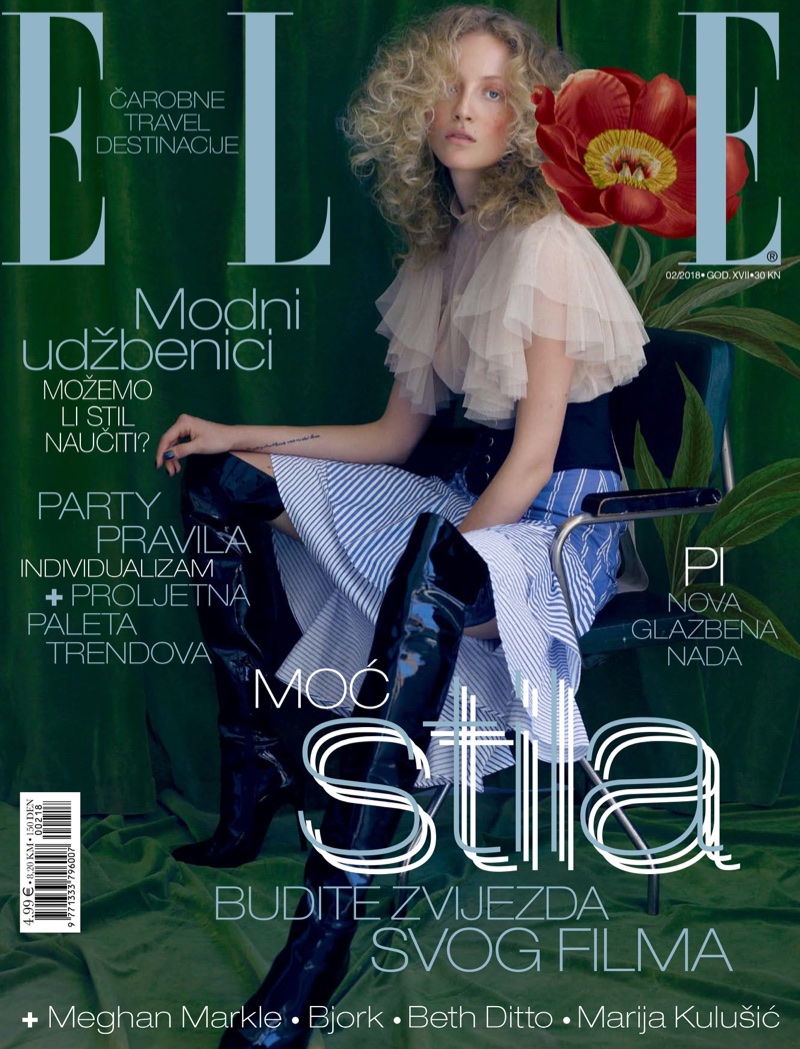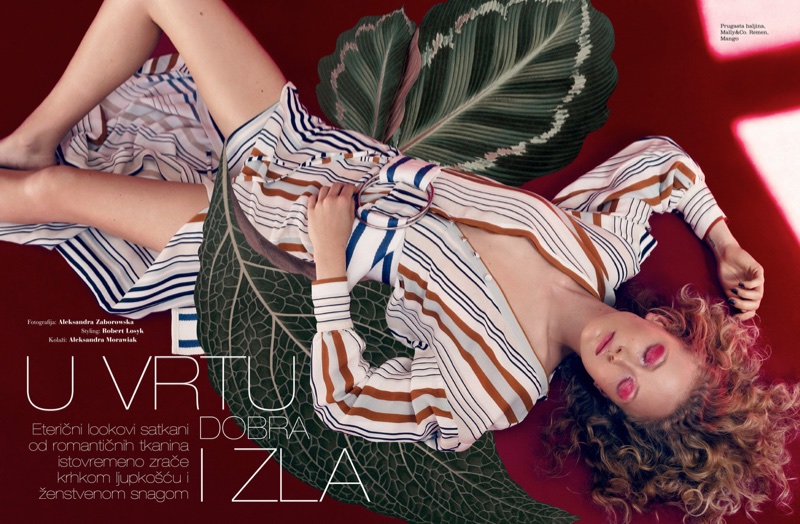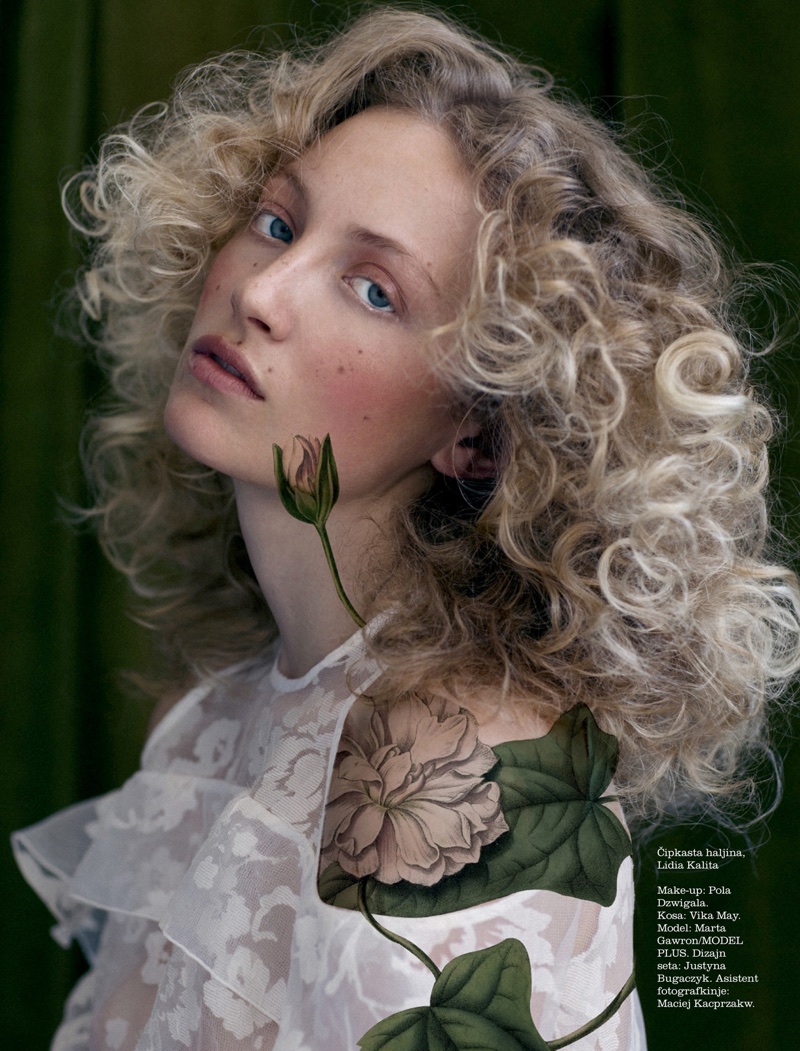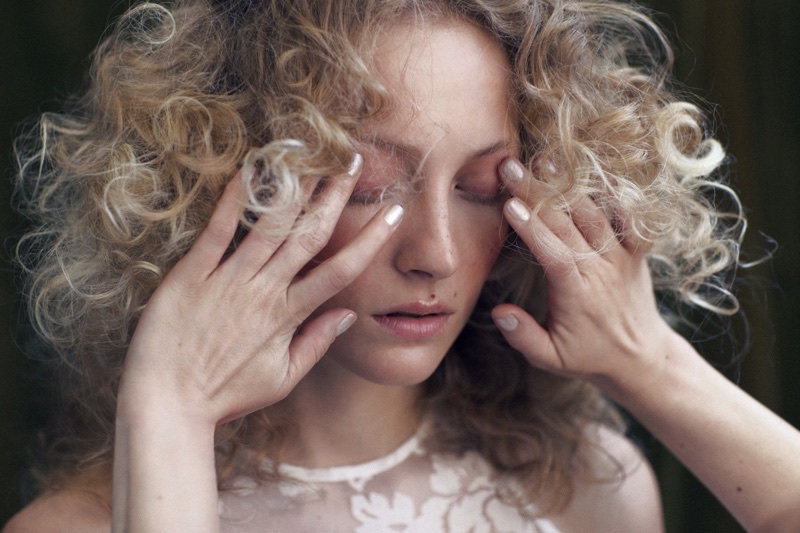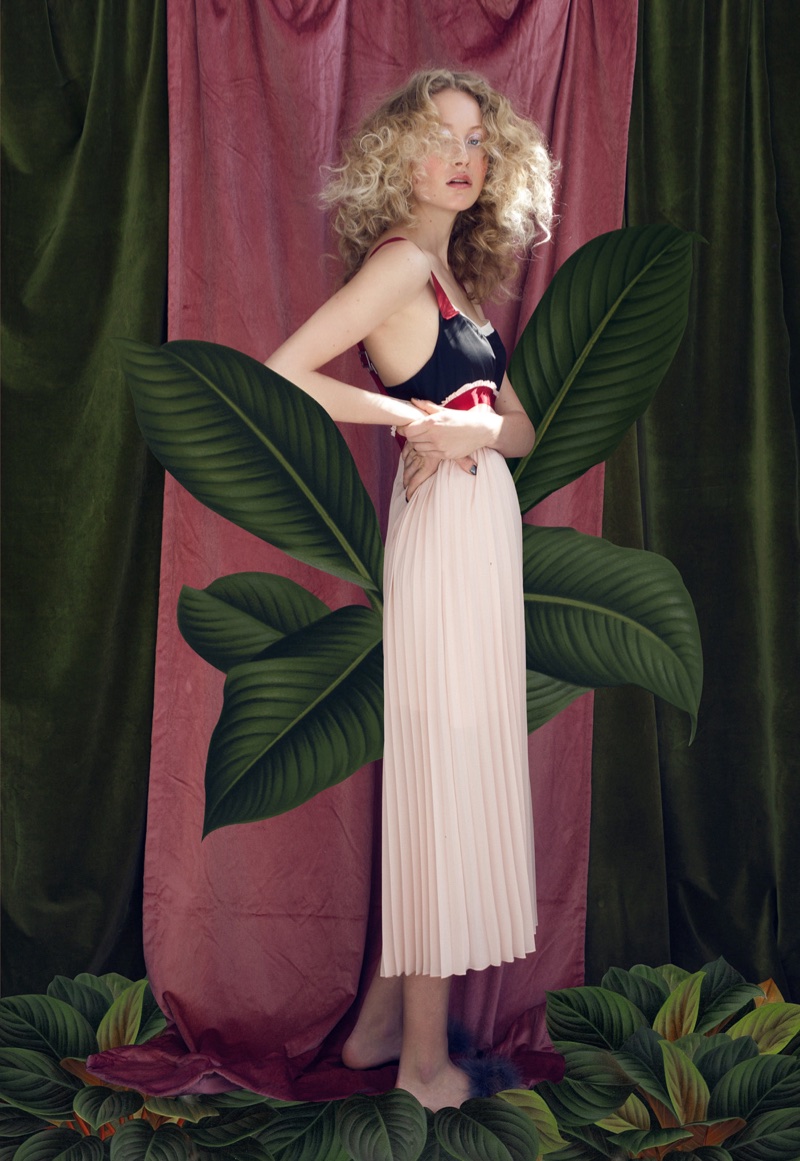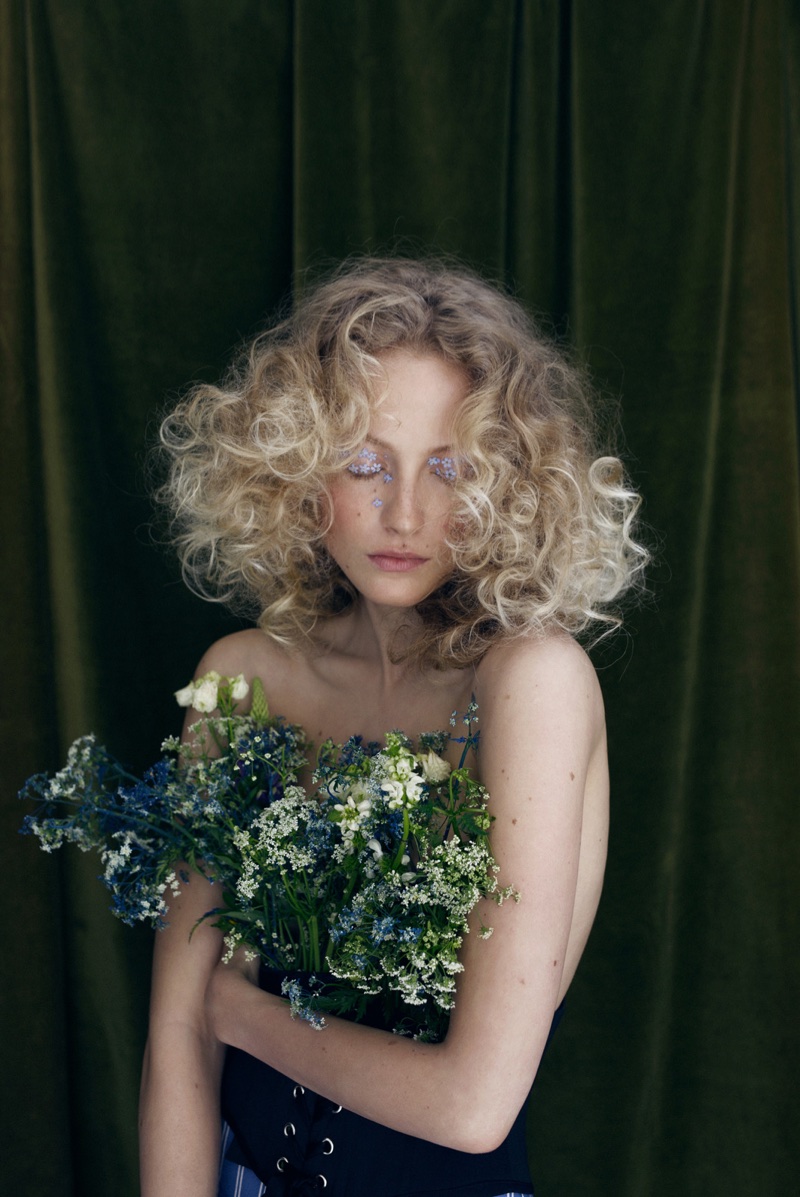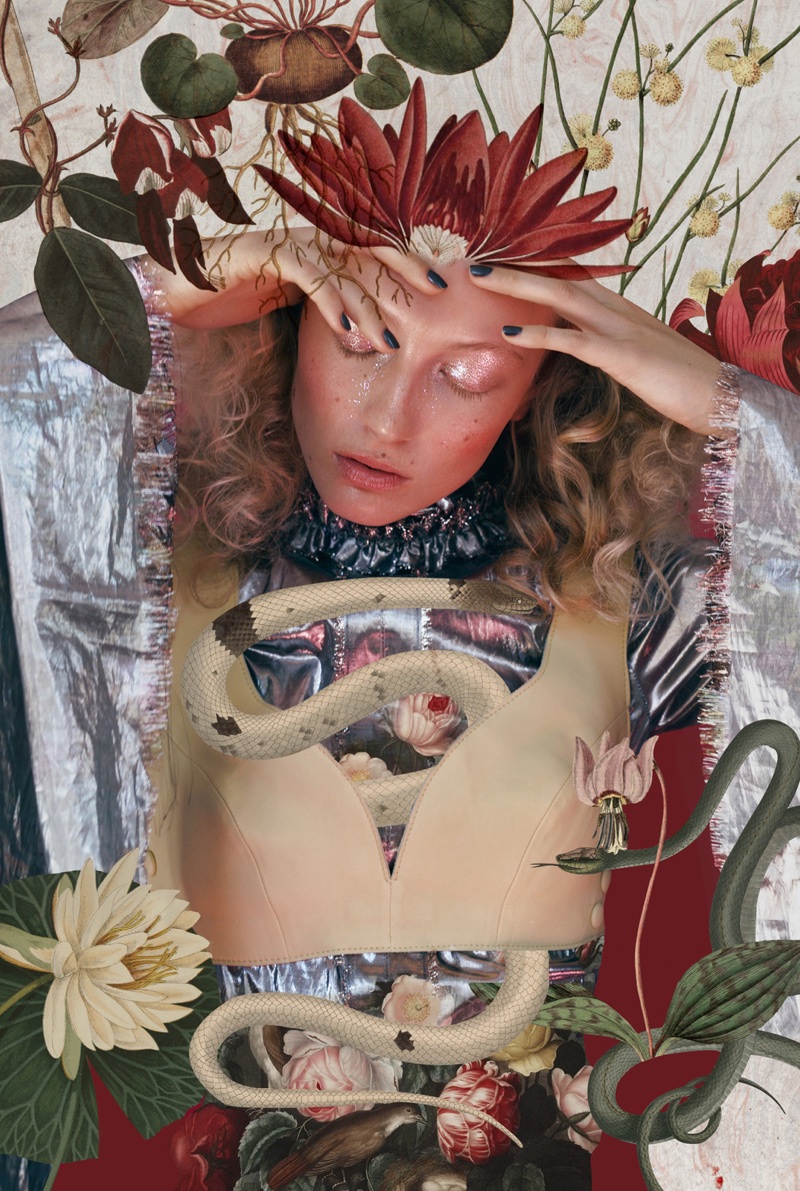 Categories

New Posts

Hot Posts

Tag Cloud